S.B.A. District 23 Finals


A large crowd was in attendance at Gourock Park to witness this year's finals. Conditions were almost perfect with blue skies, warm sunshine and an occasional cooling breeze, which helped to ensure that it was a pleasant day for the players, officials and spectators young and not so young!

Six Games took place on the 'top green' and despite the recent problems, caused by the extra long cold spell over the winter months, the greens were in fine condition and well fit to host this prestigious event.

                           Ian O Neill and Stephen McLellan

Grosvenor's Alan Bradley made it 'two in a row' and booked his trip to Ayr, for the national finals. He won a hard fought victory over Upper Cowal player, Stephen Scott with a score of 21 v 17

                        Michael Stevenson & Ian Brown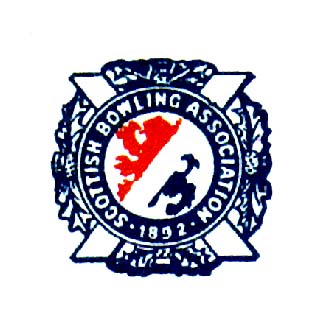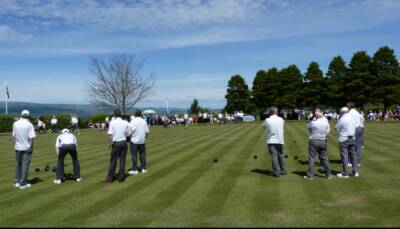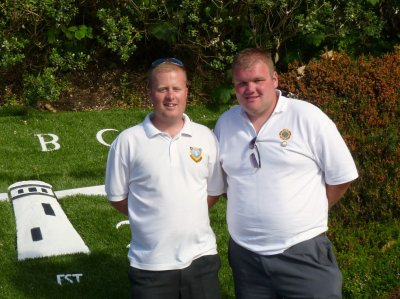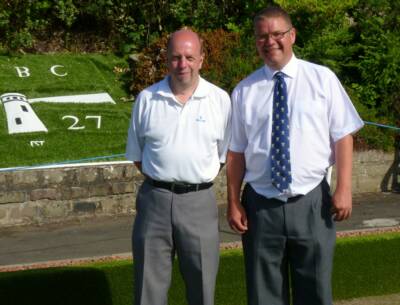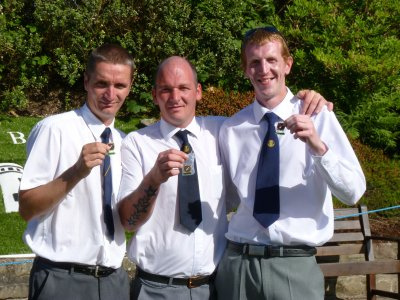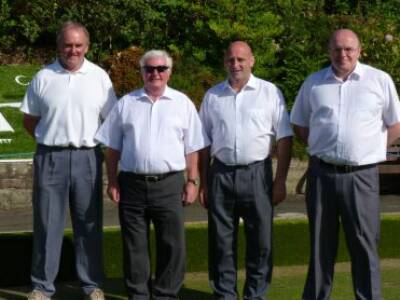 Andy Scott, Eddie Wallace & Mark Craig won the Triples over Wellington's Joe Fleming, Mark McAlees & George Gurney. The Bogleha' trio winning by 19 shots to 7

The Fours was an all Cowal affair and it was won by Dunoon Argyll's Colin Smith, Ian Buchanan, Robert Menzies(sk) and Hugh MacPherson. They beat Upper Cowal by 18 v 13

Innellan's Harry Mathieson, Jim Cook(sk), John Black and John Stewart won the Seniors with a 13 v 11 victory over Ardgowan.

Also being played at Gourock Park, was the Final of the Mixed Pairs. This was won by Dunoon Argyll's Lorraine Galbraith and William Kelly, who won a close game over Grosvenor's Rose and Robert Blaikie. The score was 16 v 15 in the Dunoon players favour.

The Junior Singles was contested by Wellington Park's Stephen McLellan and Gourock Park's Ian O'Neill.

                                     Young Ian with home advantage, was more than a match for his more experienced opponent, he lead the match several times, including having a 15 v 9 lead. In the end though it was not to be as Stephen's experience helped him to recover and go on to win the game by 21 v 16 and claim his familar place in the National Finals.  Ian can be proud of his acheivement and I am sure he will be back at these finals in the coming years.

The Pairs went to Gourock Park's Michael Stephenson and Ian Brown. On the day this double act were just too strong for their opponents, Charlie Docherty and Andy Buchan of Victoria. The Park's 'Ant and Dec' won by 18 shots to 10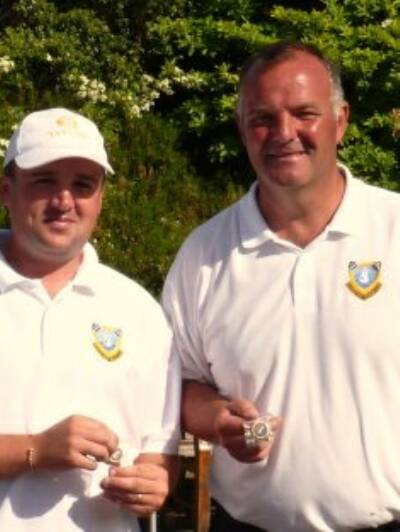 Singles winner Alan Bradley with Gourock Park's President, Alex McIllravey(Jnr)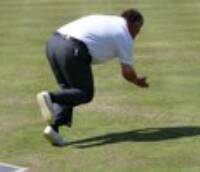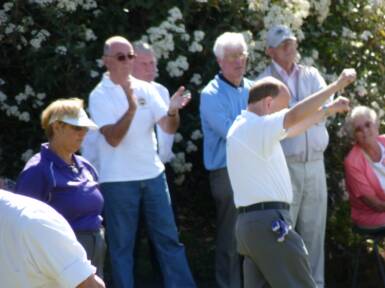 Ian Brown in action on the left, Moment of victory for Alan Bradley and 'Its thirsty work' as Stephen Scott takes a quick refreshment. Around a hundred similar action shots and images from the day can be found on Flickr and more are being added over the next few days.
Click here to see them
Finally to finish off this report. Well done to everyone involved in making the day pass successfully, the Committee of Gourock Park, Bill Knox, the Gourock Park Ladies for their excellent catering, the Bar Staff and of course the Players, Markers, Officials and Scoreboard helpers.

Gourock Park was proud to host this event and we hope all that attended had an enjoyable day.