Ladies Championship Final 2011


24th July

I have witnessed many Championship Finals, both Gents and Ladies at Gourock Park, but this one was the first were a relative beginner was taking on a player who is a regular at this stage and has a wealth of experience under her belt. New Girl, Marion Crighton versus the might of Nancy Hawthorn.  Marion only took up the game last year and this is her first competitive season in bowling, but she gave Nancy a real fright, performing brilliantly to ensure a nail biting finish for both players and to keep the watching spectators enthralled.

The game was close throughout and it was a pleasure to watch.

Nancy Hawthorn won the match by 21 v 20  in a brilliant game and has now won the Championship 4 times at Gourock Park but I reckon she was mighty relieved to get the shot in what was the worst end of the entire match. Nerves seemed to be taking over as both players struggled to match the form shown in the previous 26 ends!!!  although the experienced Nancy managed to get grab that final shot required and in doing so retained the Championship for another year.

Marion is a picture of concentration as she lines up a shot, while right, Nancy survey's the head while walking up to the head.

The Final was played in warm sunshine, which helped to ensure conditions were almost perfect.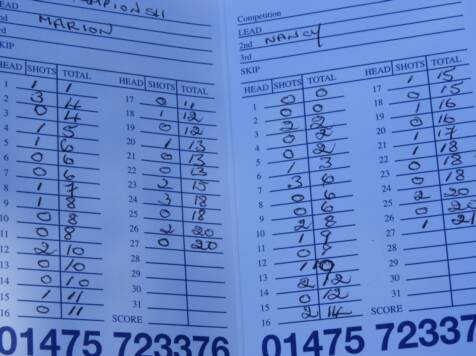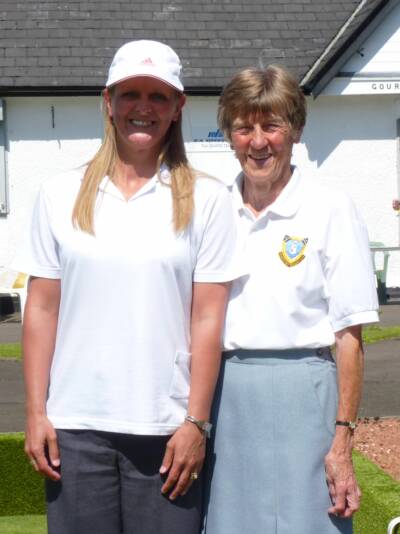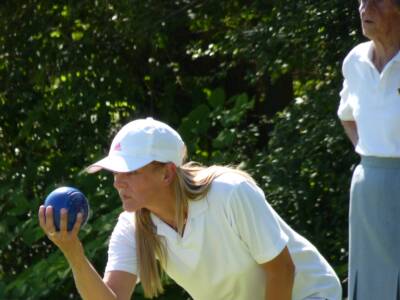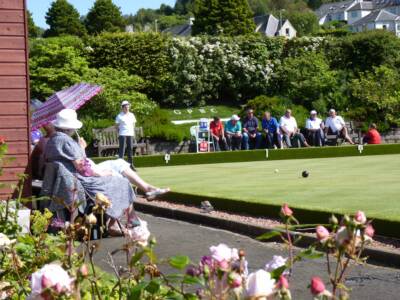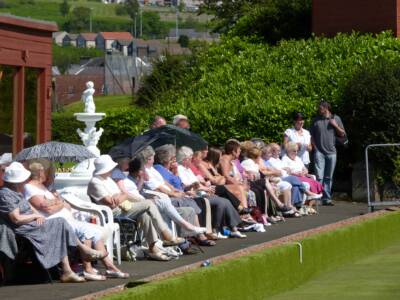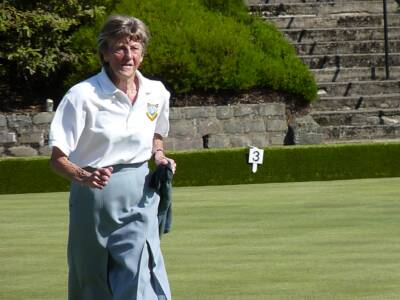 The match almost went Marion's way when in the 26th end she delivered an excellent shot to move the jack to ensure she had two shots, but was just a tiny bit away from winning the measure for the third shot, which would have given her the match.

My overall impression of this game is that Nancy will be relieved to have won but she will be fully aware that despite her years of experience, this one could so easy have slipped away.

As for Marion, she played exceptionally well throughout the game and can be proud off her efforts and despite her still being a 'learner' at the art of bowling, she certainly showed she has the potential to succeed and I reckon it wont be too long before she graces this stage again.