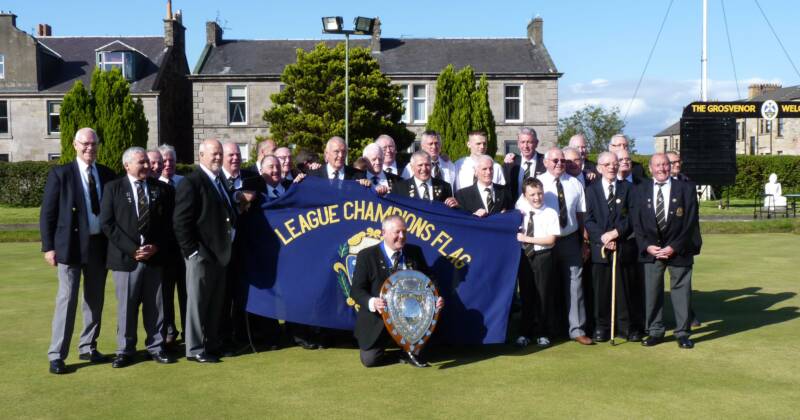 Greenock & District Championships

20th August 2011



The sunshine and blue skies above helped to ensure this year's Championship Finals took place in almost perfect conditions.

The bowling on display was of the highest standard and this was appreciated by the large turnout of fellow bowlers and spectators who turned out to enjoy the day. The Bar was doing a roaring trade as were the kitchen staff, hard at work with the buffet and snacks throughout the day.

Well done to all at Grosvenor for excellent hosting of this event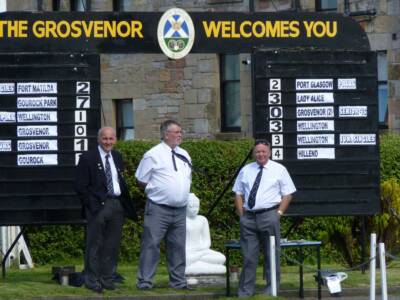 The Junior Singles Final was contested between the highly experienced, John Fleming of Wellington Park and James Campbell of Hillend.

The first seven ends were nip and tuck, with both players sharing the lead, James holding a slim lead of 6 v 5 after the seventh end was complete.

The Hillend player further increased his lead over young John and by the tenth end, was leading by 12 v 5 against the much fancied Wellington star.

The eleventh end went John Fleming's way, a full house of four brought him right back into the game reducing the deficit to just three shots at 12 v 9 in James's favour.

The next four ends saw both players take some shots and it was still close after fifteen ends of bowling with the Hillend player  in front by 15 v 11.

A triple at the next saw James reach touching distance of the trophy, now only three more away from his first 'major' title at this level

John was not for giving in though, and over the next two ends, he gained two doubles to reduce the score to 18 v 15 after eighteen ends of bowling.

The Hillend player then grabbed a double of his own to lead by 20 v 15 but was made to sweat by young John, as he once again clung on to take another double to take the score to 20 v 17.

James then grabbed that final shot required to become Greenock & District Junior Champion 2011.

Well done to both players for providing an excellent game and I am sure these two will be prominent names of the Inverclyde bowling scene for many years to come.

The Singles game was between Fort Matilda's Nicol House and Gourock Park's

Iain MacSwan and like the Junior final, was a great battle of skill, nerves and determination.

Nicol was first to score with a double in the opening end, then Iain took all four shots at the next and he followed that up with a double and a single to lead by 7 shots to 2 after four ends played.

Nicol appeared to be struggling with the weight of the green up to this point, but he recovered well to restrict his opponent to just one shot over the next four ends and in doing so recorded a total of four to reduce the deficit to just two shots at 8 v 6 after eight ends of bowling.

The Gourock Park player then took control of the game and by the 12th end had built up a healthy lead of 16 v 6.

Never one for giving up, Nicol, fought back and scored a treble and a single to close the gap at 16 v 10. Iain gained a single in the fifteenth to increase the lead to 17 v 10 but then had no answer as his opponent fought back strongly to reduce the gap to just one shot at 17 v 16 after eighteen ends. Nicol's fightback included a 'fullhouse' of 4 and two singles.

With the match drawing to a close, both players scored singles over the next two ends to keep things close at 18 v 17.

Iain and Nicol were really up for this and once again they matched each others scores, with first Iain scoring a double to make it 20 v 17 and then Nicol doing likewise to bring the score to 20 v 19.

The game at this stage could have went either way, but thankfully for Gourock Park's player, Iain, the next end went his way JUST!   A measure was required to separate the two closest bowls and Iain's just edged it by the narrowest of margins.

Congratulations to Iain on a hard fought victory and well done to both players on providing an excellent game to watch.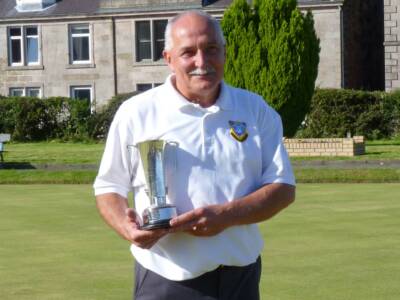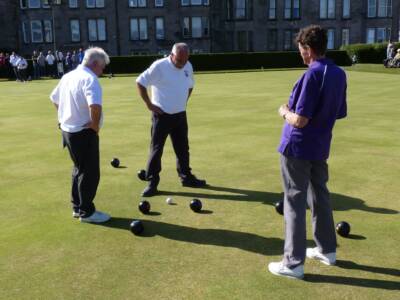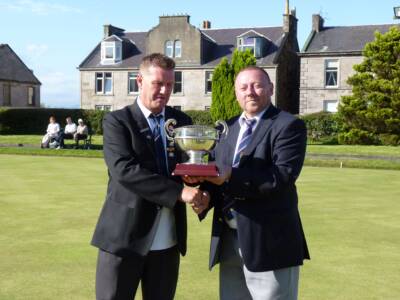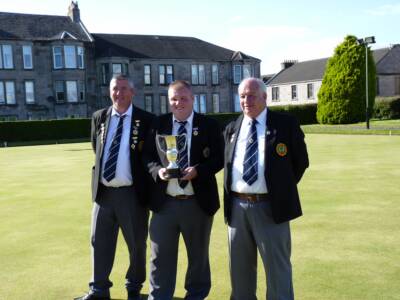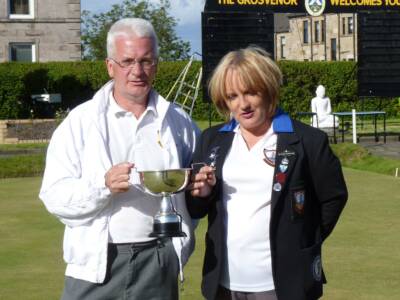 Port Glasgow's H McKee & C McKay won the Pairs with a 20 v 8 victory over T Roe & S Grainger of Lady Alice.

Wellington Park's John Fleming, Stephen McLellan & Robert Glover won the Triples with a hard fought 13 v 10 win over Grosvenor

Grosvenor took the Fours title with a strong win 18 v 9 over Gourock. The winning rink was George Stapely, Chris Banks, Frank Wilson & John Strachan.

Grosvenor also took the Seniors title with a 16 v 6 victory over Wellington Park. The winning rink was W Ritchie, R Stewart, S Reddy & R Blaikie.

Other G&D Prizes for competitions played earlier in the season were also presented. Here we see the Mixed Pairs Champions, Alex Cunningham & Yvonne Johnston of Gourock Park.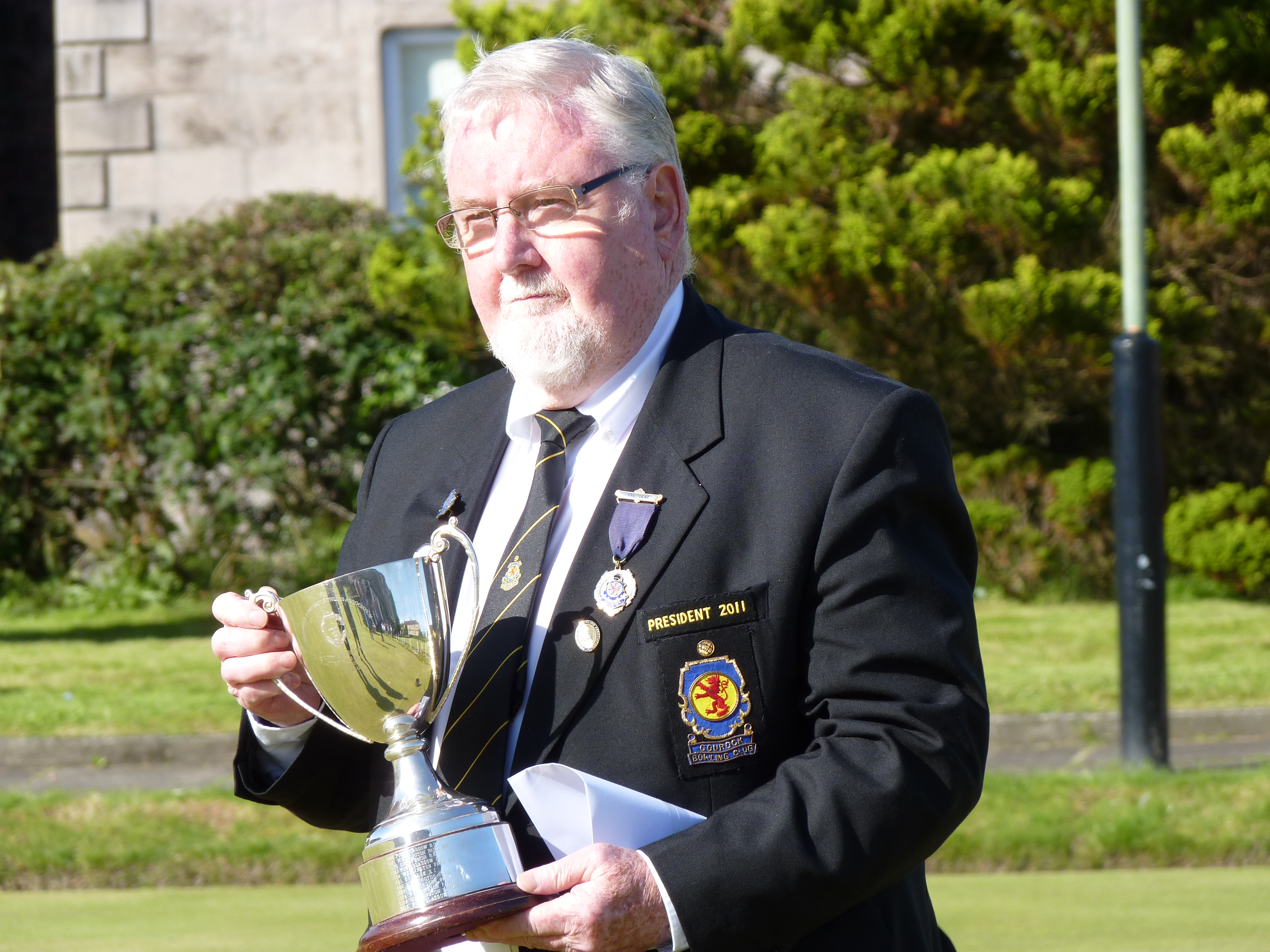 President N MacPhie of Gourock BC who won the G&D Top Ten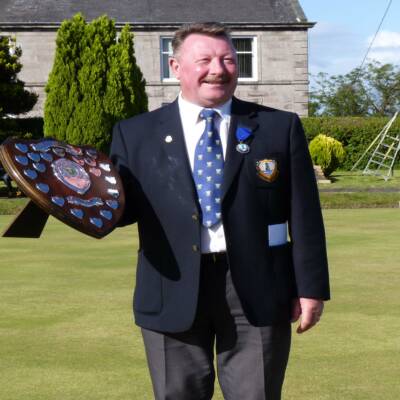 Gourock Park President, Rodger Lynn was presented with the League Runner up trophy and the Ardgowan Wapinschaw trophy which is club won earlier this year.

G&D Champions 2011 Victoria BC

G&D Singles Champion 2011

Iain MacSwan Gourock Park BC

G&D Junior Singles Champion 2011

James Campbell Hillend BC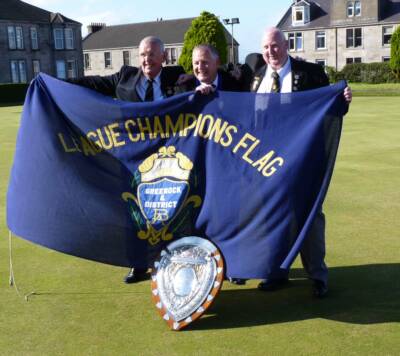 Grosvenor President Allen McDonald with the Reid Cup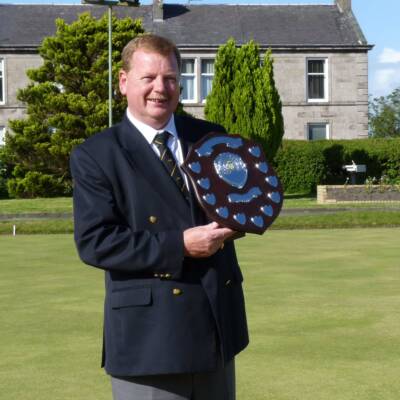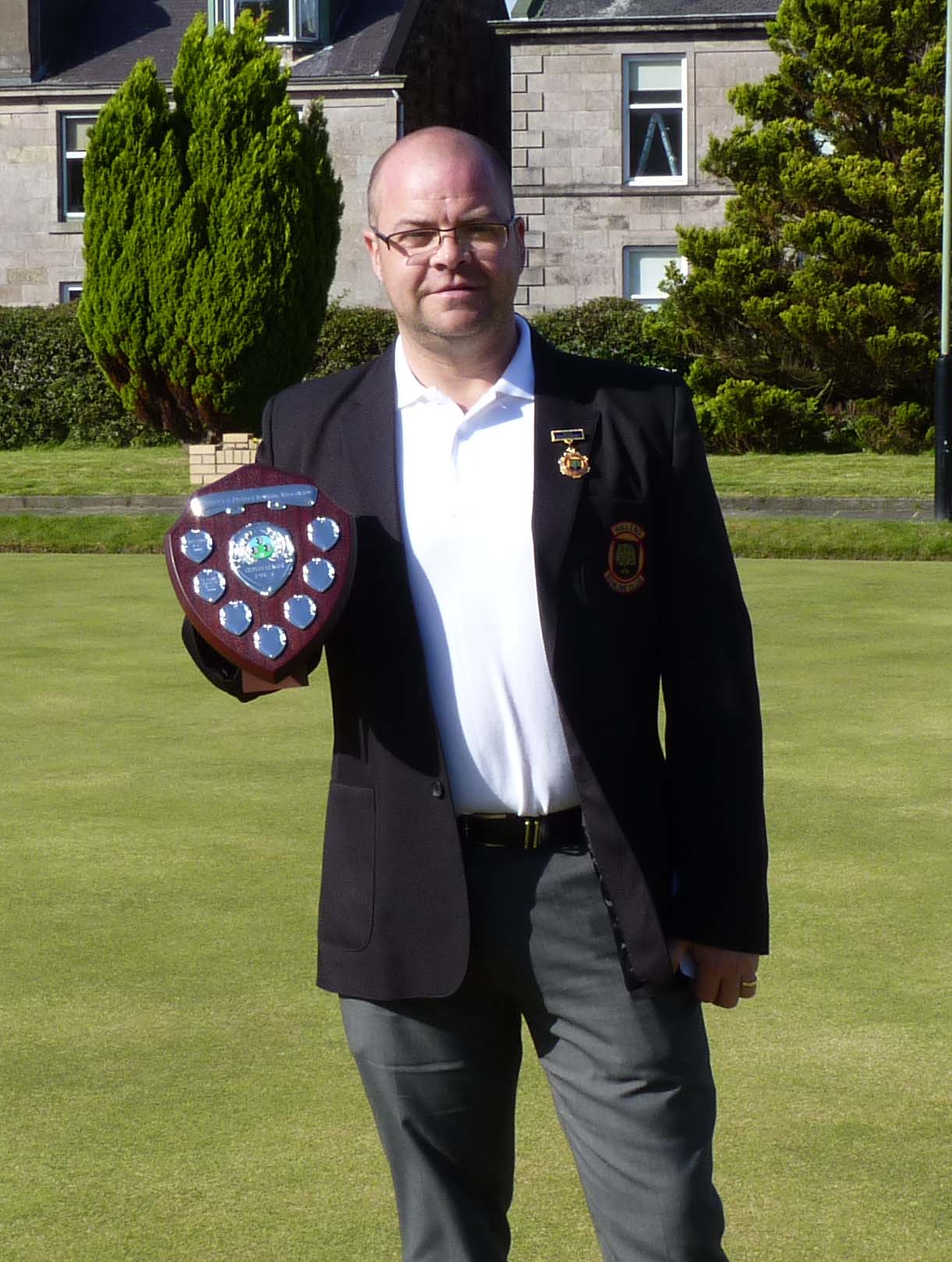 Hillend BC won the Triples League

Jim Murray of Lady Alice with the Triples 2nd Division Trophy

Wellington won the Fletcher Trophy

2011 was a success for Gourock Park winning G&D Singles, Mixed Pairs, Ardgowan Wapinschaw, League Runners up and they also won the G&D Ladies League and RBA Fours. Recognition was also given on the day to our Senior Fours who reached the Bowls Scotland Final.