At the District 23 Bowls Scotland Finals at Ardbeg & Port Bannatyyne, we were treated to an excellent afternoon of bowling, which were watched by a healthy crowd and Ardbeg & Port Bannatyne BC were expert hosts of the event.  I took over 250 pictures and several video clips and I will load the best of them onto Facebook, Flickr and possibly You Tube.

Anyone looking for the full size of any image please get in touch!   Gary@Gourockpark.com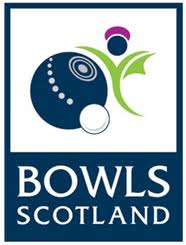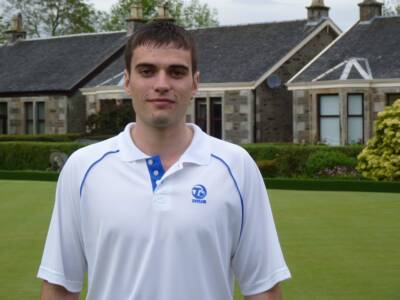 The Junior Singles was won by Port Glasgow's Martin Todd who defeated John Fleming of Wellington by 21 v 9. The Wellington player held his own early on but was just not strong enough on the day, for the player from Paisley.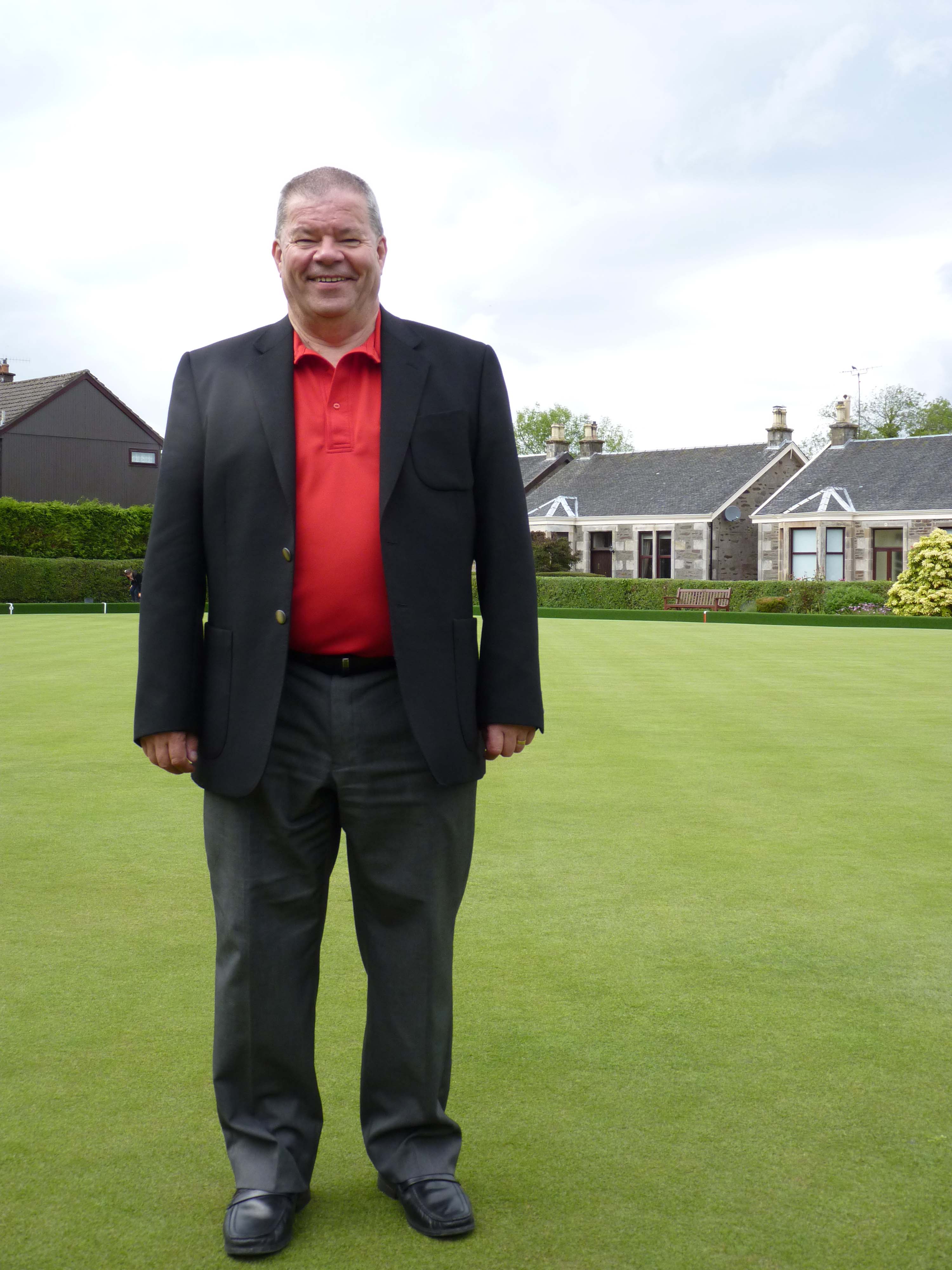 In the Singles, Grosvenor's Alan Bradley was the clear favourite according to the poll on this page,that had been running for a week running up to the game,, and Alanwas also attempting to make it three in a row at this level.  His opponent was Iain Broadfoot of Wellington Park.

Alan (Scud) Bradley got of to a great start and by the sixth end was 10 v 2 up and looking in good form to book another trip to Northfield. Iain however is a player of great talent and he slowly made his mark on the game and by the tenth end had reduced the score to just three shots at 10 v 7.

                                                                 Alan gained singles over the next three ends to yet again build a sizable lead at 13 v 7 after twelve ends played, but Iain again fought hard to keep himself in the game and scored a treble in the thirteenth end, which made the score 13 v 10 to the Grosvenor player.  This lead was extended to 15 v 10 over the next two ends and backed by a noisy support, it looked as if it would not be long before he captured his target of that 3 in a row!.

Equally backed Iain had other ideas however, and grabbed a double and treble in ends eighteen and ninteen to peel the match for the first time.

Grosvenor's Alan briefly regained the lead at the next, gaining a single but then his opponent grabbed the edge with a double to lead the encounter by 19 v 18 after twenty one ends.  Another single took him to touching distance of the title. Alan had come back from 19 v 12 in his previous game, so nobody was surprised when he took the next to make the score 20 v19 after twenty four ends of showcase bowling.

With both players ever so close to the 21 mark, it was anyones game as we entered end number twenty five, but it was Iain Broadfoot, playing in Wellington's nifty red polo shirt, delivered an excellent shot early , which stayed throughout the end and thus gave him the honour of being the District 23 Singles Champion.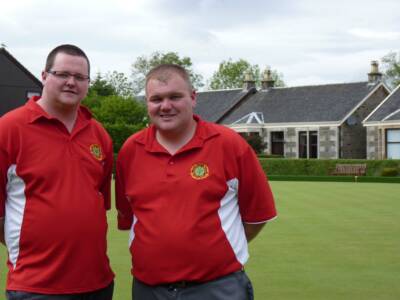 The Pairs tie also involved Wellington Park, Mark McLees and Stephen McLellan, defeated Rothesay's Willie Whiteford and Donald McKellar in a close game which finished 21 v 19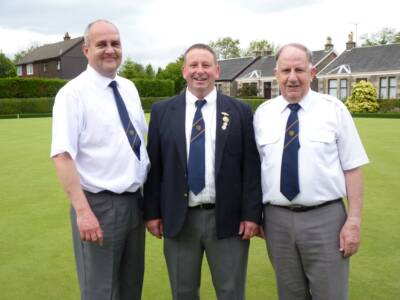 The Triples was won by Rothesay ( John McGuinness, John Gilchrist & Haig Reynolds)  with a hard fought victory over Kilmacolm by 14 v 13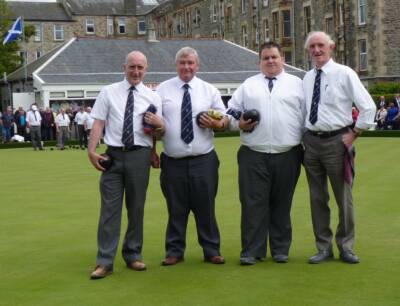 Grosvenor (Sandy Felgate, Frank Wilson, John Strachan & Robert Milne) defeated Upper Cowal in the Fours in another close fought game and won by 16 v 15.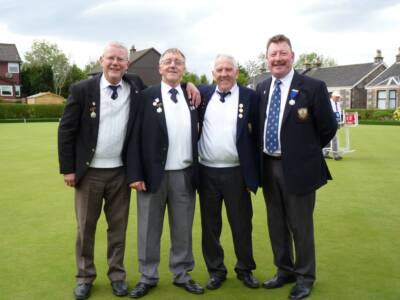 The Senior Fours was one by the Apprentice Pensioners of Gourock Park.  Robert Grant, Dougie Brown, Phil Owens and Rodger Lynn are just getting used to free bus travel but they proved just to strong on the day for their slightly more matured opponents from Fort Matilda.  The Golden quartet struggled early on but soon found their zimmer frames, sorry their feet to gain the advantage and win the match by 15 v 5 including a marvelous five shots, which nailed the victory for them in the fourteenth end.

District 23 Junior Singles Champion 2011

Martin Todd (Port Glasgow).

District 23 Singles Champion 2011

Iain Broadfoot (Wellington Park)

District 23 Pairs Champions 2011

Mark McLees & Stephen McLellan  (Wellington Park)

District 23 Triples Champions 2011

John McGuiness, John Gilchrist & Haig Reynolds

(Rothesay)

District 23 Fours Champions 2011

(Grosvenor )

Frank Wilson, John Strachan, Sandy Felgate & Robert Milne

District 23 Seniors Champions 2011

(Gourock Park )

Robert Grant, Dougie Brown, Phil Owens & Rodger Lynn

District 23 Finals

19th June 2011