Ladies Championship Singles 2010

Nancy Hawthorn won her third Championship at Gourock Park with a hard fought victory over Norma Ramsay. The match played in perfect conditions was watched by a small but appreciative group of spectators.

Norma, also hoping to capture a third title, took the lead briefly at the start, winning two singles, but Nancy controlled the next four ends to lead by 6 v 2 after six ends played.

The game then switched back in Norma's favour as she collected seven shots over the next five ends to lead her strong opponent by 9 v 6 at the eleventh end.

The next eight ends belonged to Nancy, end after end saw her getting ever closer to the winning post as Norma just could not get off the nine shot mark, the scoreboard read 18 v 9 in Nancy's favour after nineteen ends.

Norma, determined to get back into the game, took the next four ends to get within three shots of Nancy at 18 v 15, but it was not to be her day, as Nancy claimed the three shots she needed in the next end to secure the 2010 Gourock Park Championship.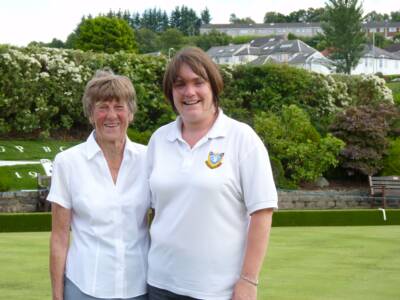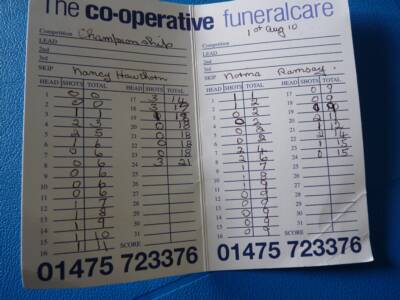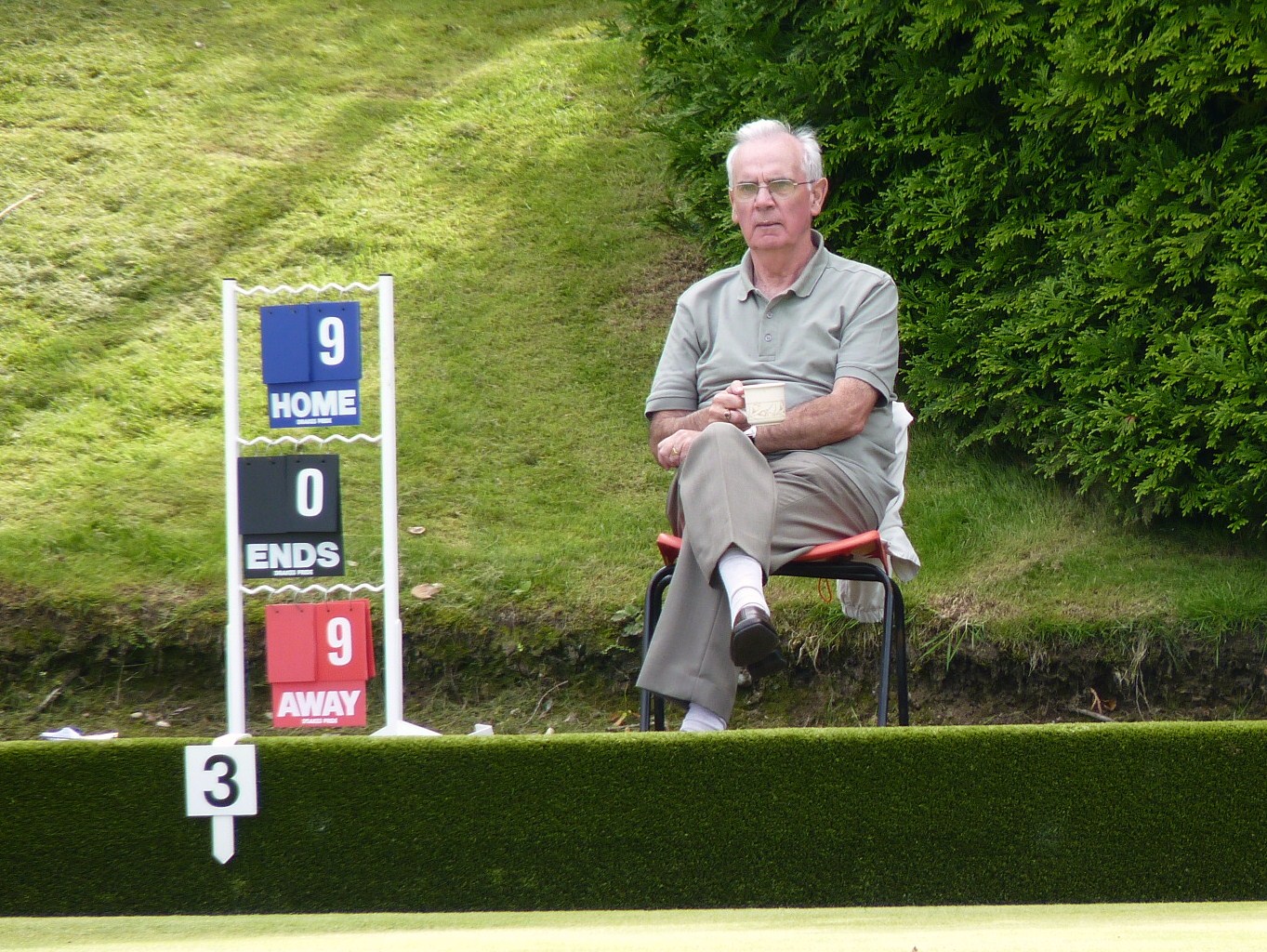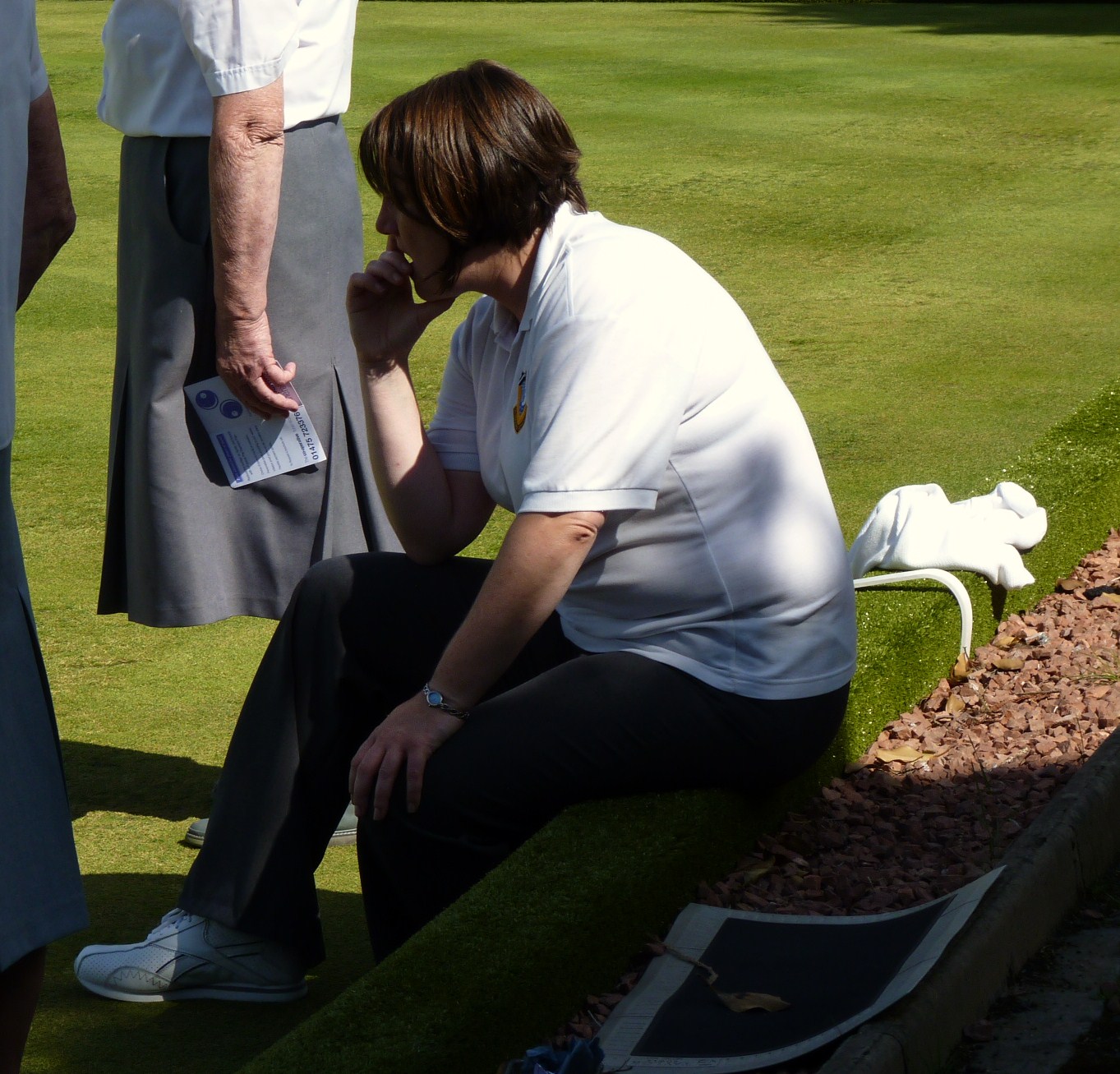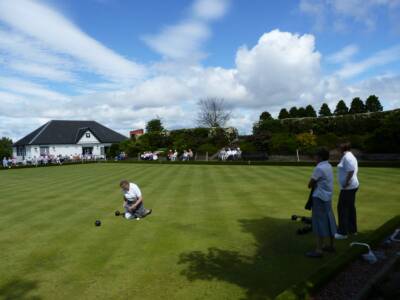 Nancy Hawthorn & Norma Ramsay

The weather was just perfect for bowling

"Maybe its time for Plan B"   Norma takes a rest during one of the many measures that took place.

Board marker, Andy Kearns, enjoys a cuppa