R.B.A. Championship Draws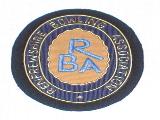 Resuts from the RBA Finals are as follows:

Singles   John O'Hare, J G Fleming 21 v   Stephen Pratt, Hawkhead 15

Junior Singles: Graham Irvine, Barrhead  21  Stephen McLellan, Wellington Park  8

Pairs:Shawlands 19  Neilston 16

Triples: Fort Matilda  W/O against Wellcroft.

Fours:Blacklandmill  21  Wellington Park  16

Senior Fours: Ardgowan  17  Meikleriggs  5

Finals played on Saturday Morning @ Mount Florida:

Sponsored Fours:

Ardgowan beat Crofthead  (don't know the score)

Under 45's: Caledonia  17  Wellington Park  5

Thanks to Colin Reddy of Barrhead BC for sending the results.