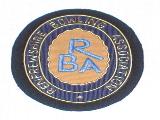 .The County Cup was presented to Gourock Park at the club on Friday 27th August. This was a proud moment for all at Gourock Park, as its the first time the club has been honoured to win such a prestigious piece of bowling history.

The Trophy and medals were presented to Gourock Park and also to players from Johnstone BC, who were Runners-up and to a Rink from Arthurlie BC, who were the highest up on the day.

The players then took to the greens for a Gourock Park versus Johnstone Wapinschaw which was won by the Johnstone Club with a score of 60 shots to 54 shots, before retiring to the clubhouse for a superb buffet spead, prepared by the hard working Ladies of Gourock Park.

Since this was originally writen its been discovered that Gourock Park actually won this trophy sometime in the 1950's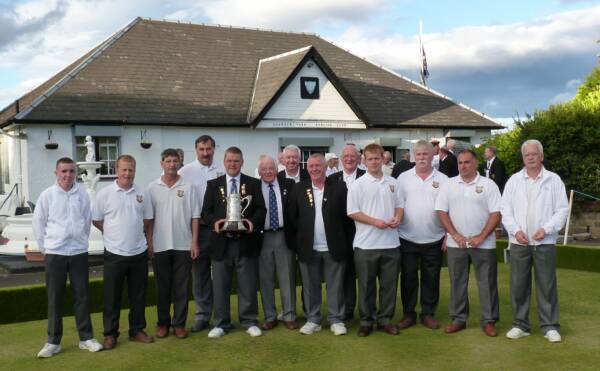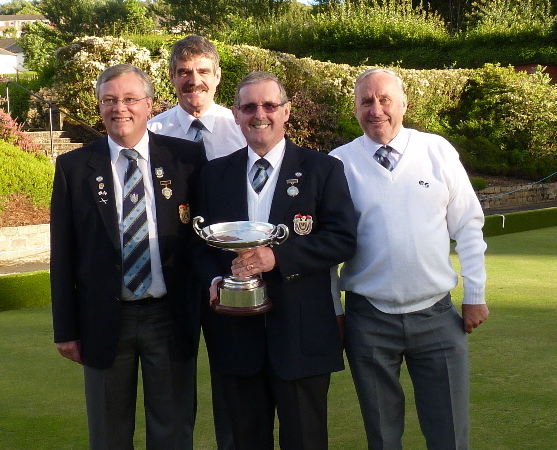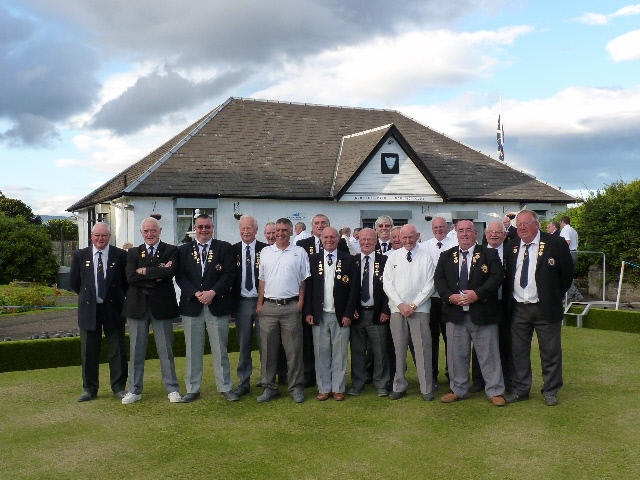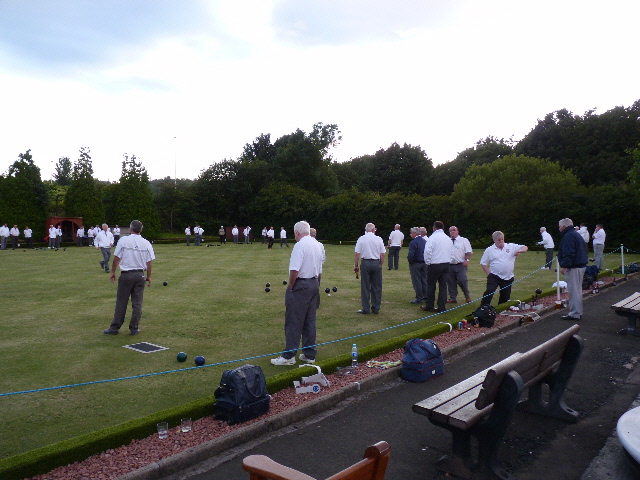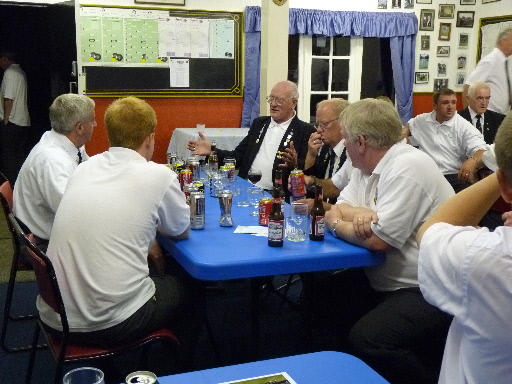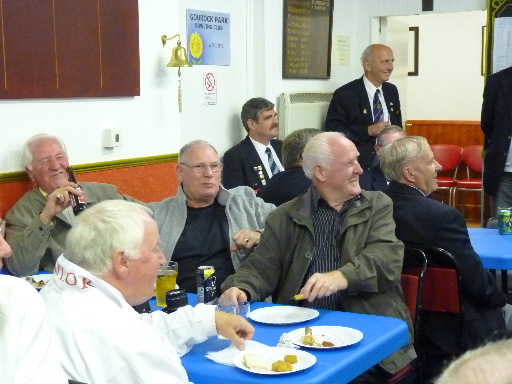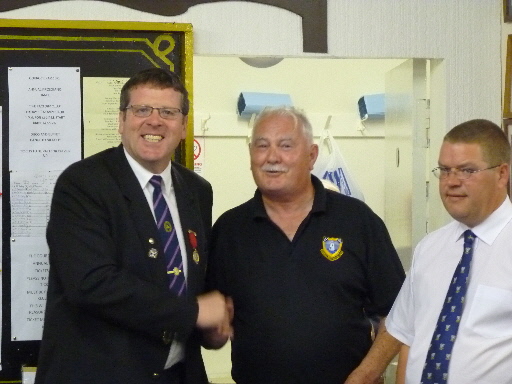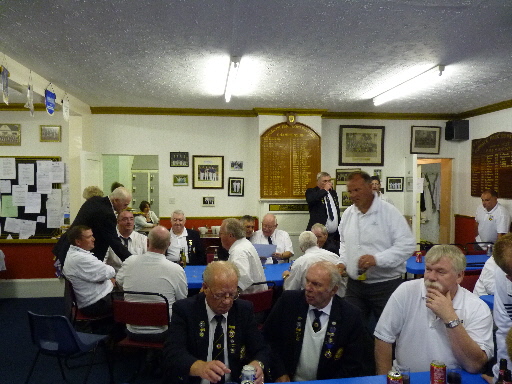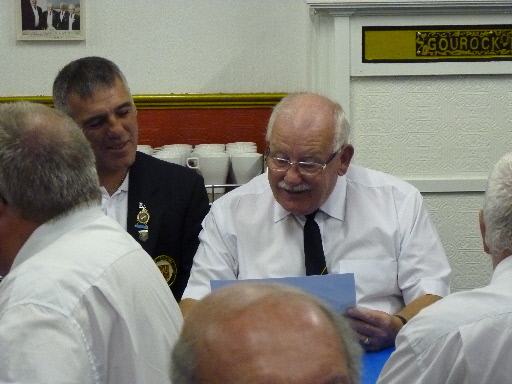 County Cup Winners 2010

Gourock Park BC

The Players who took part L to R

John Reid, Ian O Neill, Joe O Brian, Jim Foster, President Alex McIlravey, John Bryan, Robert Harron, Terry Duffy, John McFetrich, Alan Jack, Peter Jack, David Byrne and Alex Cunningham. The Team also included- Jim Crawford, Iain MacSwan(snr) and David Quigley

The County Cup next to 75th Anniversary Photo in the Clubhouse

The highest up Rink from Arthurlie BC

(L to R) Gordon Johnston, Bill Simpson, Douglas Cochrane and Duncan McKinnon

Players from the Runners-up Johnstone BC

The Pictures below have all been reduced in size for quicker loading and as such will not print out in good quality. The full size pictures are on our Facebook Page and also on our Flickr Page. If anyone wishes a picture emailed or to order a print? Mail me at Gary@Gourockpark.com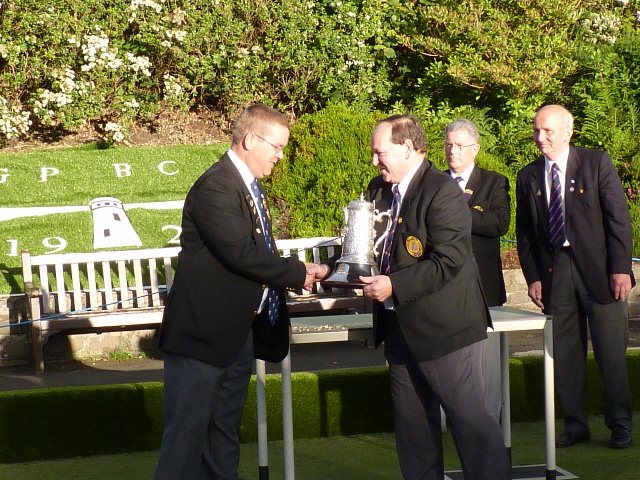 The Prizes were presented by Peter Stewart, who is the Sponsor of the County Cup, seen in the picture presenting the Trophy to President Alex McIlravey of Gourock Park. 

Just before this the RBA announced that Peter was awarded Honorary Membership of the Association for his valuable support.