Greenock & District Top Championships 2009

The 2009 Greenock & District Championship Finals were this year held

at Rankin Park Bowling Club in Greenock and despite it raining almost non stop for the previous five days or so, the sun came out to ensure play took place in almost perfect conditions. Rankin Park done a great job in hosting the event and well done to them for all their hard work.

The Singles Final was a tough encounter between Alan Walker of Ardgowan and Arthur Mc Dermott of Inverkip. This was not a classic match of precision bowling. but instead a  battle to overcome the difficult playing conditions. The Rankin Park Green was relayed over the close season and has still to bed in fully and therefore plays rather heavy and bumpy in places.

Both players struggled to catch the green, but when I first arrived it was Alan who had taken the early advantage, leading by 7 shots to 3 after seven ends played. He increased this lead even further in the next two ends with a double and single to lead 10 v 3 after ten ends played.

Arthur was having a tough time on the heavy green, but scored a single at the next but his opponent's straighter bowls were gaining the upperhand and by the fourteenth end the score read 14 v 4 in Alan Walker's favour.

The next three ends belonged to the Inverkip player has be won three hard fought singles to reduce the score to 14 v 7 at the seventeen end mark.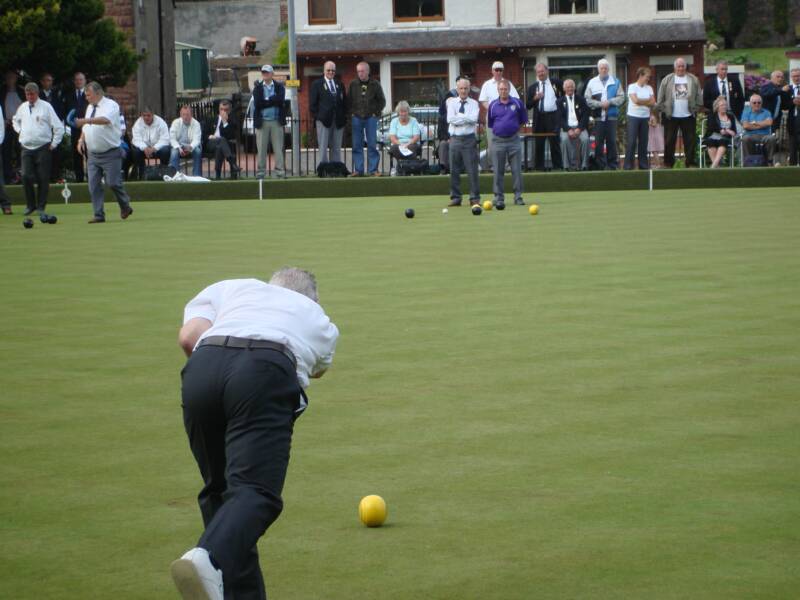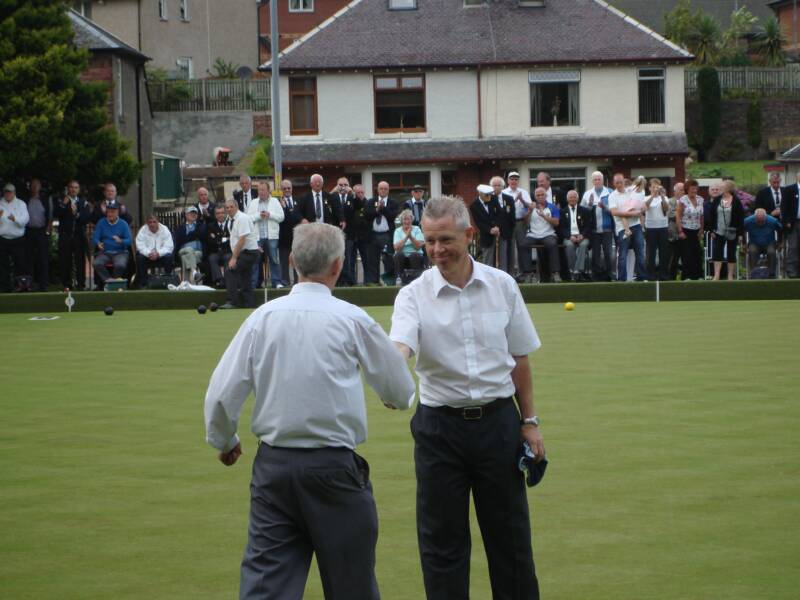 Alan got himself back on track at the next with a fine double, only to lose two doubles over the next two ends, which brought the score to

16 v 11 to the Ardgowan player.

The next two ends saw Alan get to just one shot away from the title. A single shot at the 21st end, followed by a fine treble in the next saw him lead by 20 v 11 and looking comfortable for the coveted trophy.

Then as so often happens, that final shot became very difficult to obtain as Alan seemed to be suffering his worst spell of the game.

It started to go wrong when he lost a four in the twenty third end and this no doubt gave Arthur a boost. The Inverkip player then took the next three ends to make the score 20 v 19 in Alan Walker's favour.

This was a great fightback by Arthur but sadly for him it was to come to an end as Alan finally got the shot he wanted. His third delivery of the end held shot and with only one bowl remaining, Arthur just could not match it and so the title of Greenock & District Singles Champion went to Alan Walker of Ardgowan Bowling Club.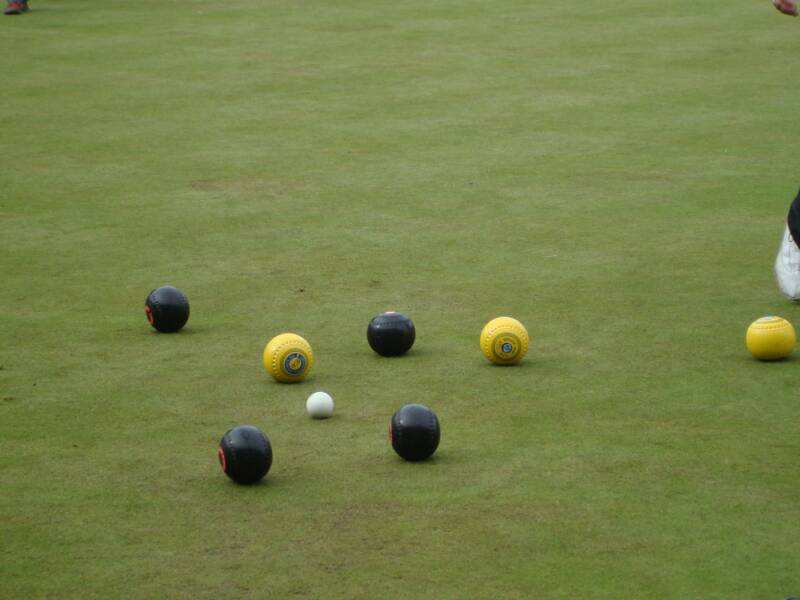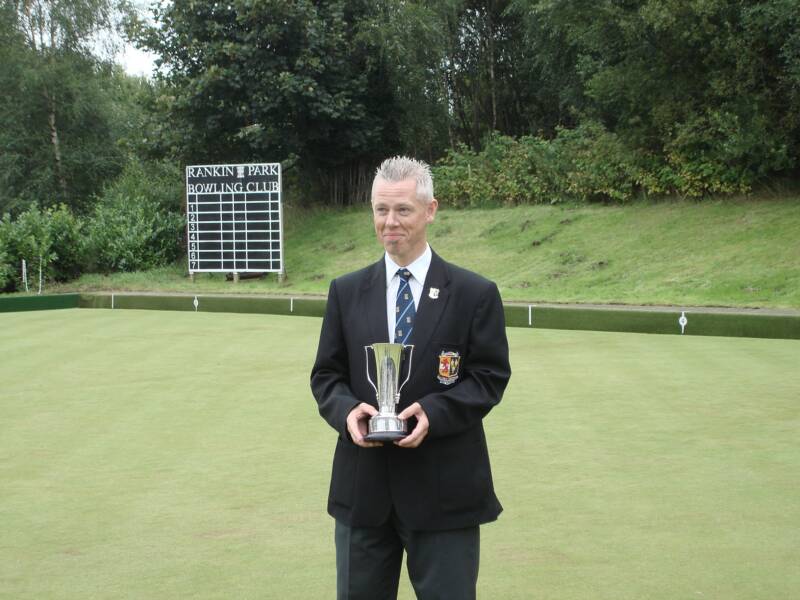 The Junior Singles was won by Gourock Park's Ian O Neill over

Kevin McEntee of Lady Alice. This too was a close game with Ian winning by 21 shots to 18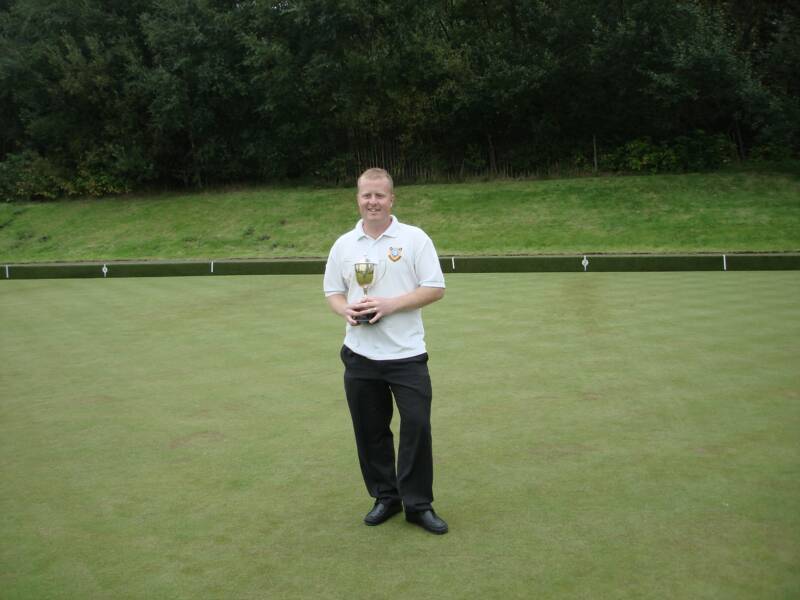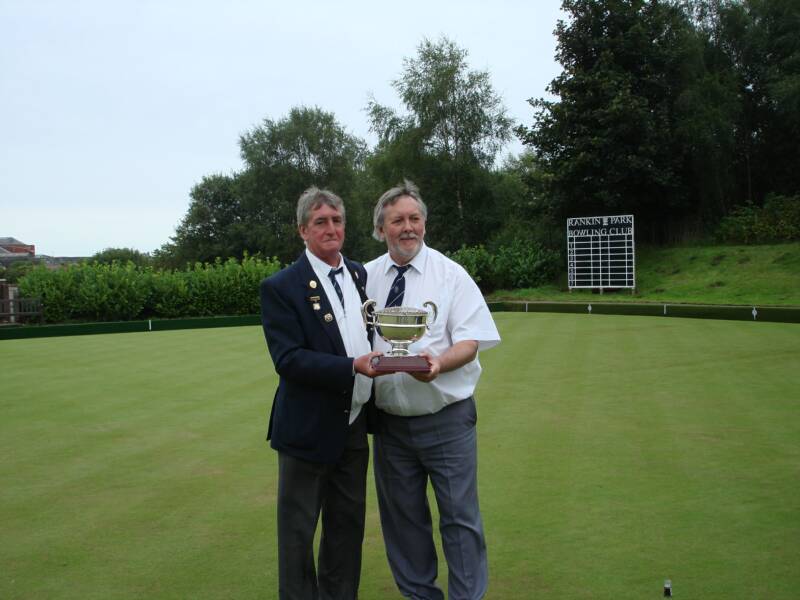 The Pairs was won by Duncan McLean and John Freeburn of

Grosvenor Bowling Club, who defeated Gourock's Pair by

18 shots to 14.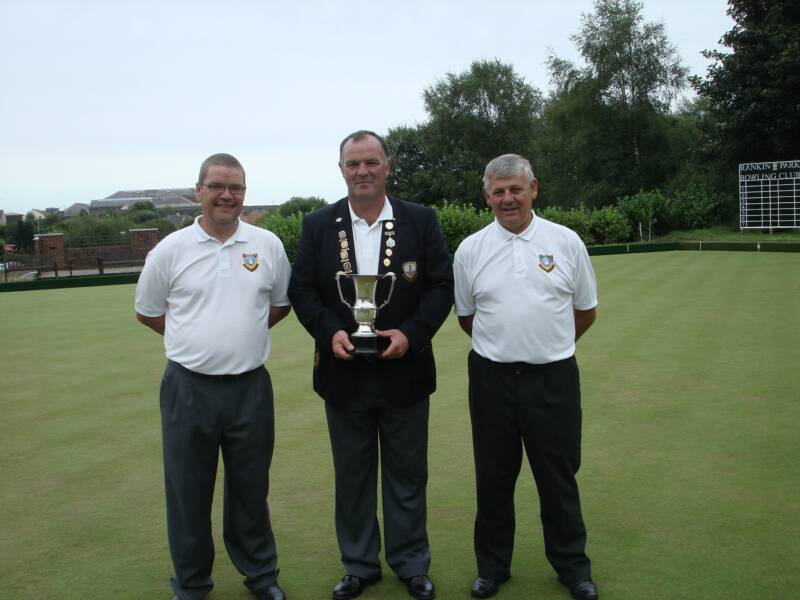 It took an extra end to decide the winners of the Gourock Park versus Inverkip in the triples. The Park side were three up going in to the last end but Inverkip fought back and leveled the game at 12 all. The extra end was close but a fantastic 'skip shot' by Ian Brown sealed it for the Gourock Park trio. You can see this shot by
clicking here!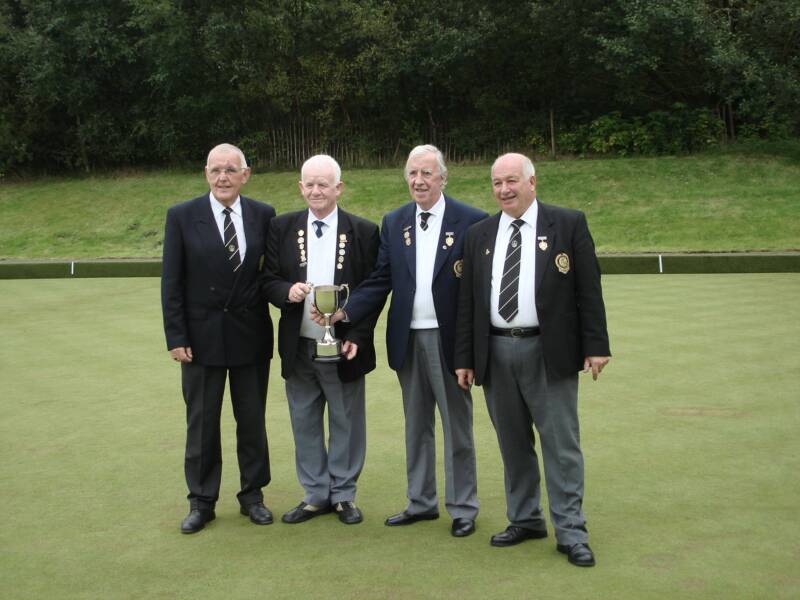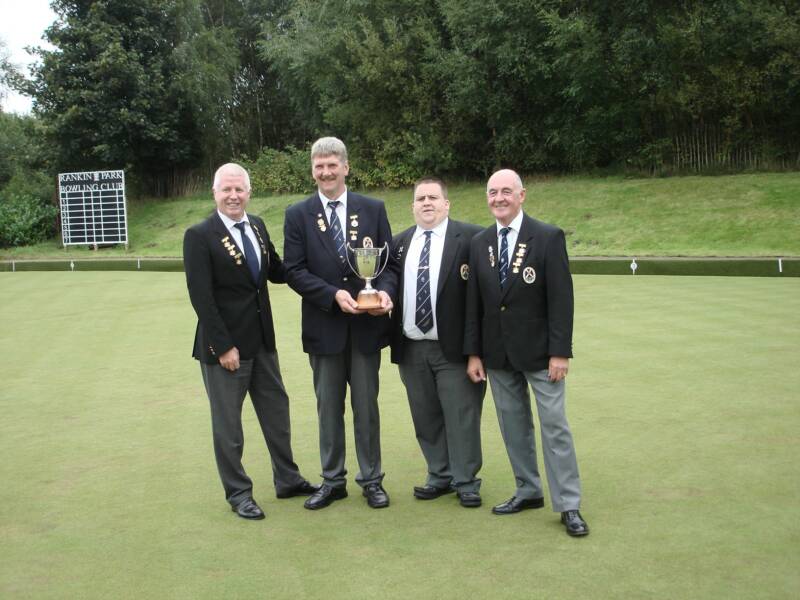 Grosvenor took the Fours Title with victory over Wellington Park by 18 shots to 10

The Senior Fours was won by Victoria with a victory over Grosvenor by 19 shots to 12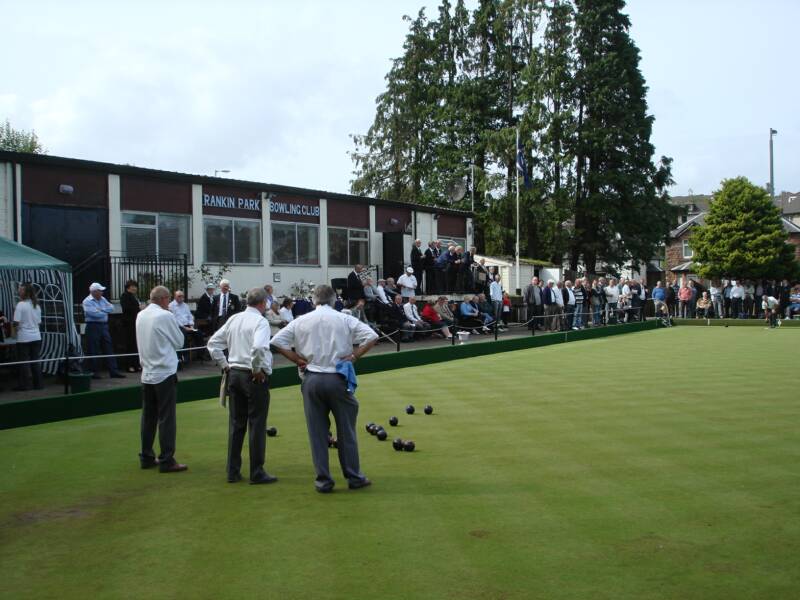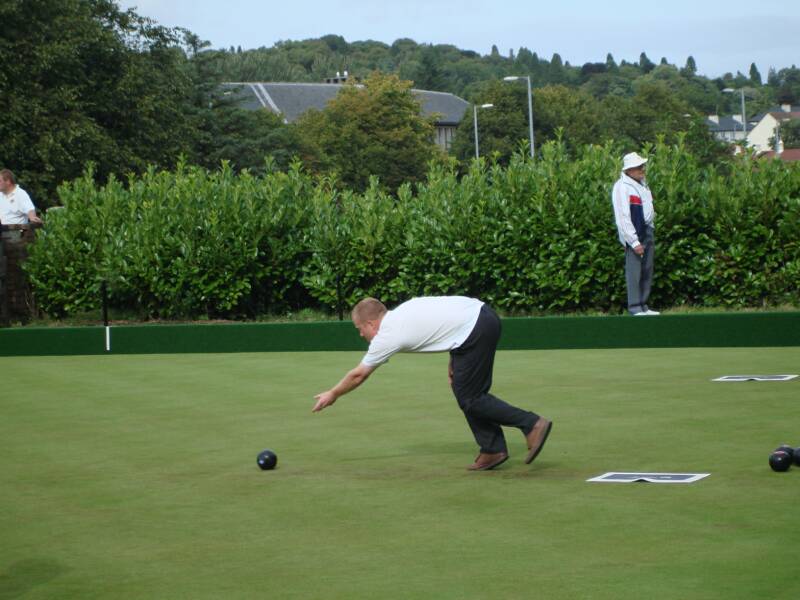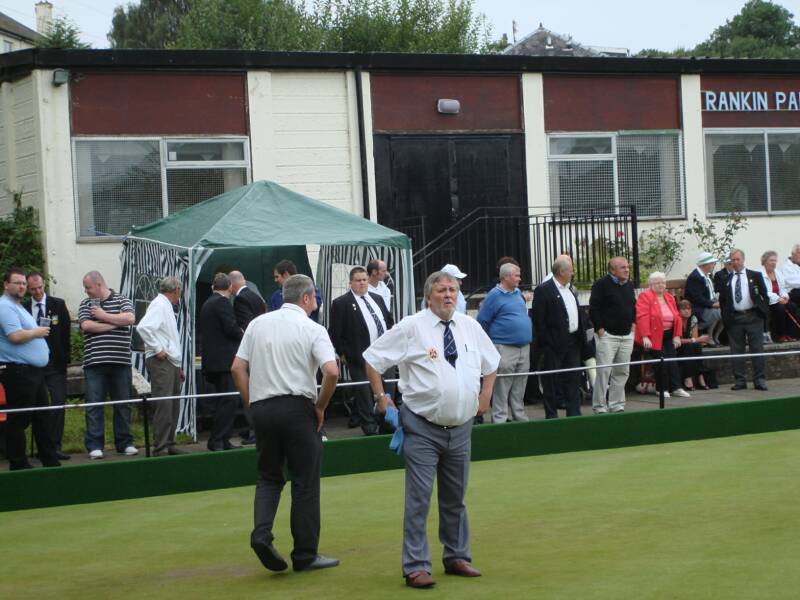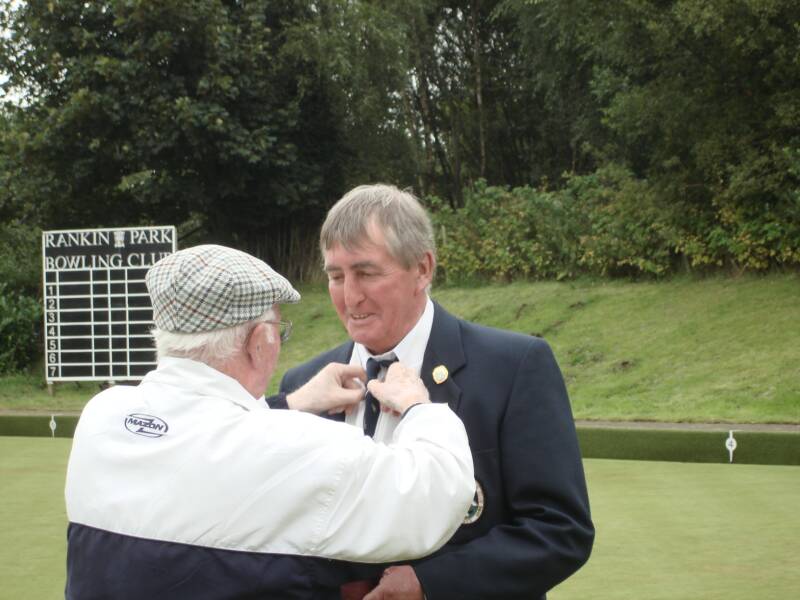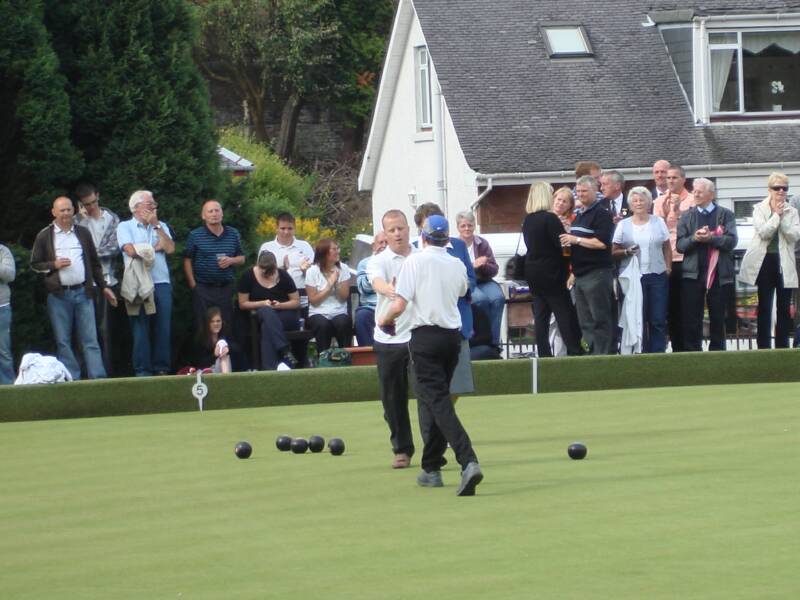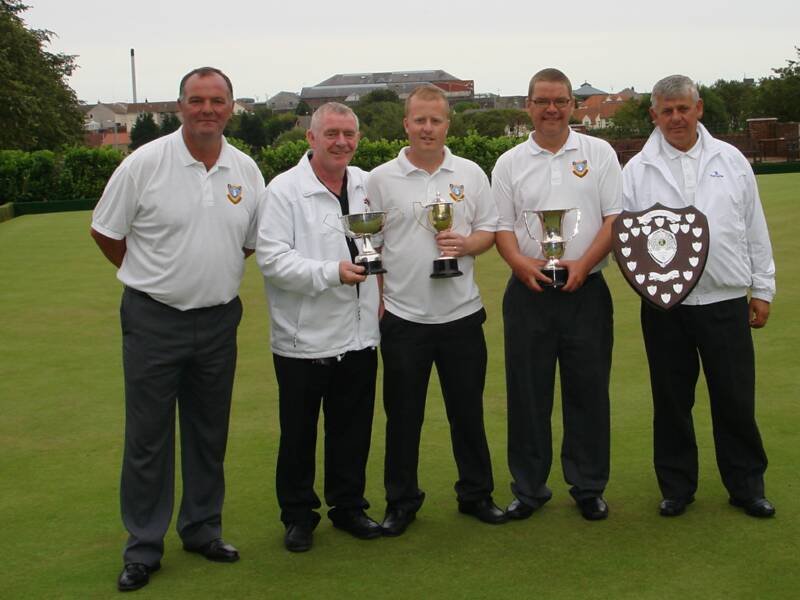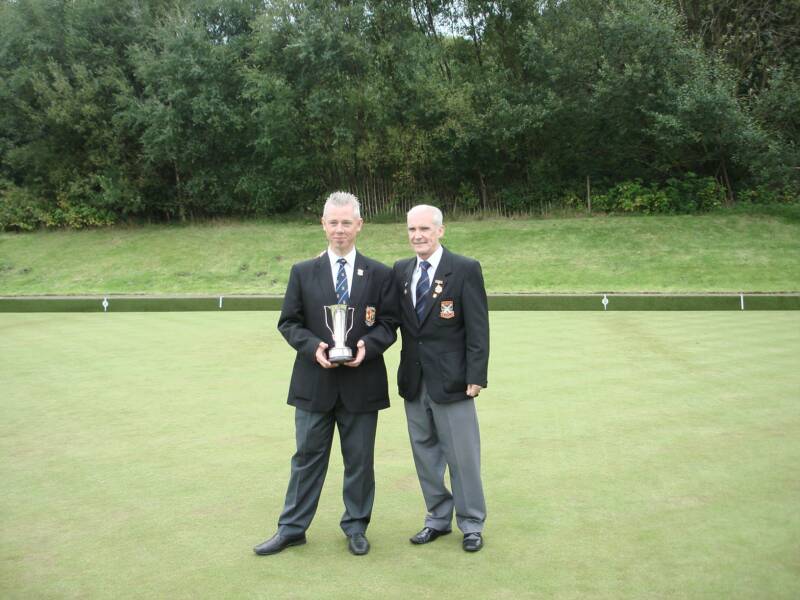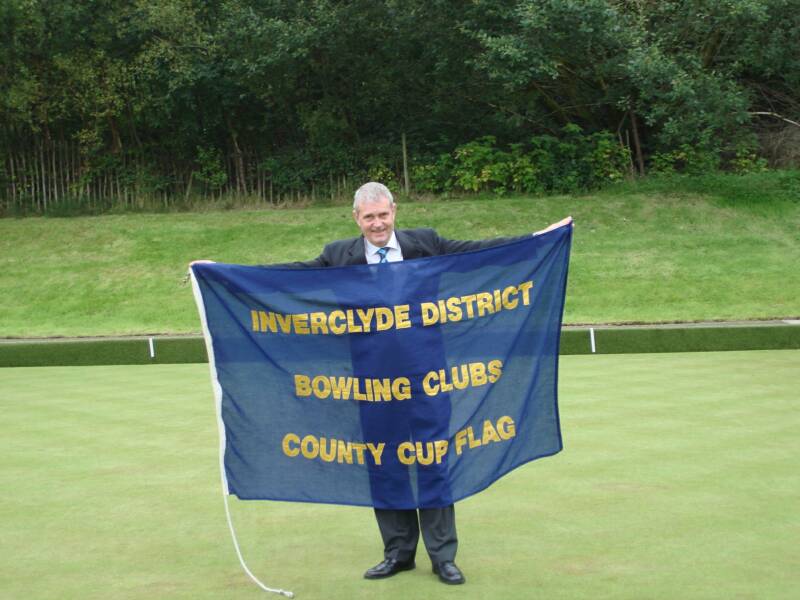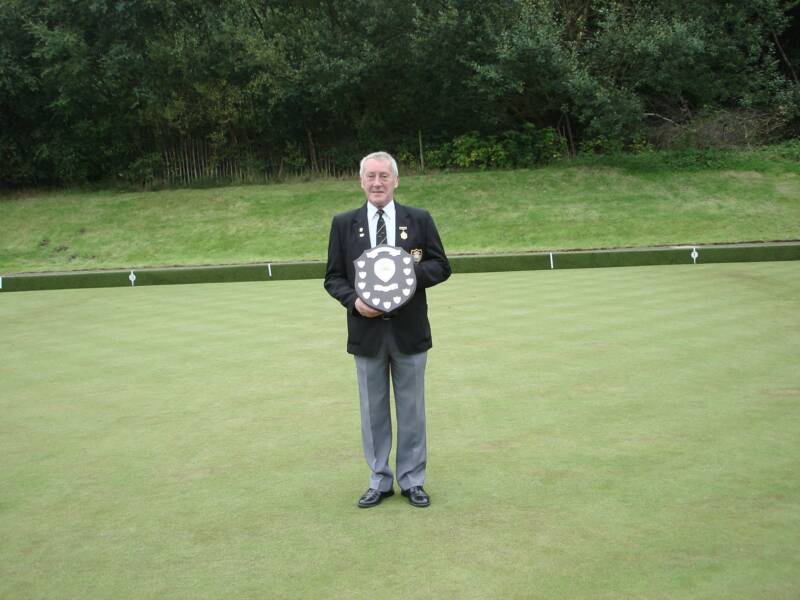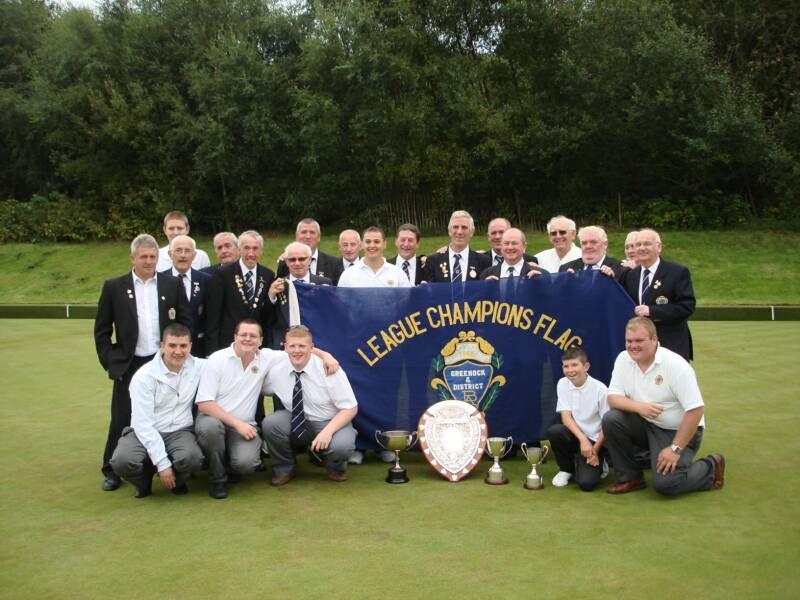 Alan Walker delivers a shot on route to becoming Greenock & District Champion

Alan Walker's match winning shot

Handshake at close of play

Greenock & District Singles Champion 2009

Alan Walker

Ardgowan BC

Greenock & District Junior Singles Champion 2009

Ian O'Neill

Gourock Park BC

Greenock & District Pairs Champions 2009

Duncan McLean & John Freeburn

Grosvenor BC

Greenock & District Triples Champions 2009

Alex McIlravey, Ian Brown & John Kane

Gourock Park BC

Greenock & District Fours Champions 2009

T Kane,Frank Lyne, Sandy Felgate & W Robertson

Grosvenor  BC

Greenock & District Seniors Champions 2009

D Lunan, W Kelly, D Dominick & R Glover

Victoria  BC

The Pairs match underway in front of the Rankin Park Clubhouse                                       Junior Champion, Ian O'Neill delivers a bowl

Grosvenor's John Freeburn takes a minute out to check the other scores                       "Let me fix your tie son"  George Brydon adjusts Duncan McLean's tie

  Handskakes at the end of the Junior Final                                                                 A Good year for Gourock Park!  Bruno, Terry, Ian, Alex and John show off the                                                                                                                                    trophies won by 'The Park' in all G&D Games. These include, Juniors,Triples,                                                                                                                                   Mixed Pairs and the League Runners-up Shield

The Singles Finalists, Alan and Arthur                                                                         Kilmacolm won the County Flag

Hughie McKellor of Lady Alice with the 2nd Division Shield that his Club won

Greenock & District League Champions 2009

Wellington Park BC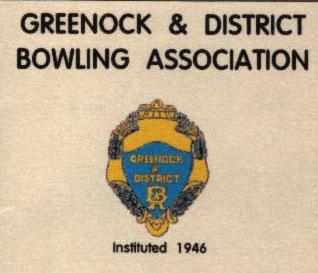 L & A Motors

Haig Street Greenock

Tel 01475 781515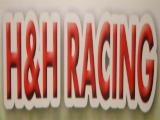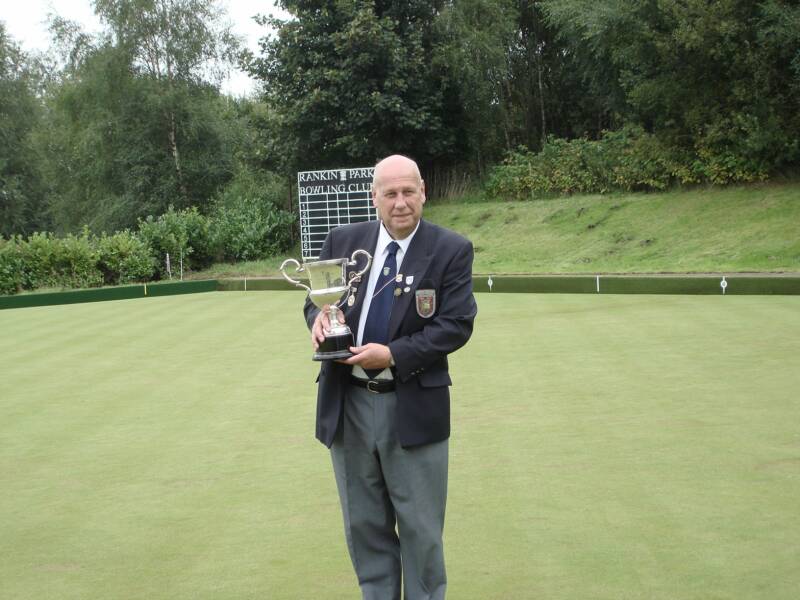 John Burns of Port Glasgow with the Fletcher Trophy!