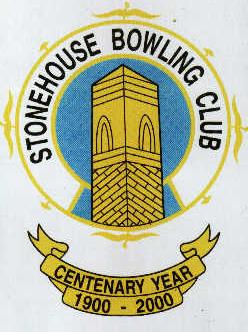 The 9th May 2009 will be remembered on the Gourock Park Calendar as the day the big two clashed for the honours!

Yes! Celtic may have lost to arch rivals Rangers at Ibrox on this day, but there was a more important clash of importance going on at Gourock Park on this day. Gourock Park versus Stonehouse is the one that matters, for many of the members of both clubs and one which I have had the pleasure to take part in many times.

Unfortunately I was declared unfit for play on the morning of the game, and therefore unable to attend to capture the atmosphere, the banter, the friendship and the few drinks or five that this game is so infamous for, in fact I was fit only for collapsing in a heap on the couch, as a sickness bug knocked me for six.

But I do know that a good time was had by all and that the bowling battle was won in resounding fashion by Gourock Park. The score being 85 (EIGHTY FIVE) shots to Stonehouse's 51.  Highest up for 'The Park' on the day was a rink skipped by Terry Duffy, who along with Peter Jack, G Stapley and Tommy Monkhouse, claimed the Steak Pies with a fantastic score of 25 v 3 (22 shots) over a Stonehouse Rink skipped by I Ewen. Highest up for

Stonehouse was a rink skipped by K Twaddle along with A McIntyre, B Hamilton and L Whiteford, who finished 6 up over Alex McIlravey's Rink.

The pictures below we kindly supplied by John Bryan.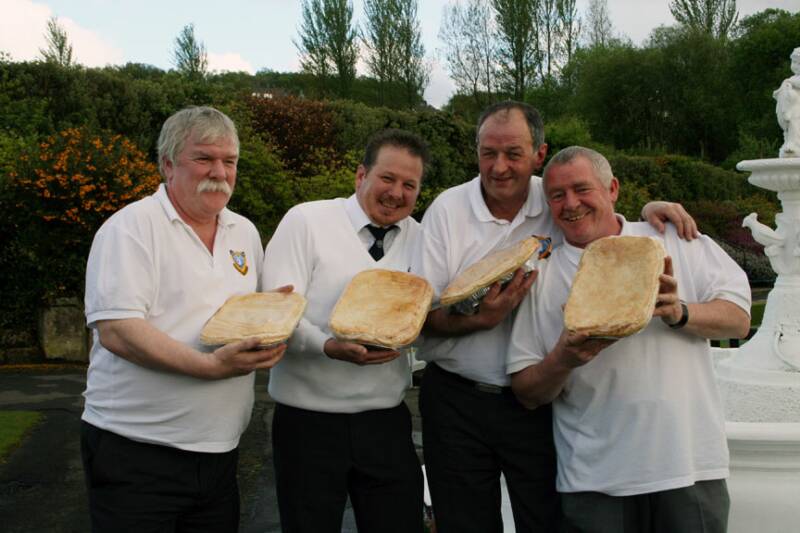 Watching the big game before the big game!

"Who ate all the pies" 

The highest up Gourock Park Rink

P Jack, G Stapely, Tommy Monkhouse & Terry Duffy