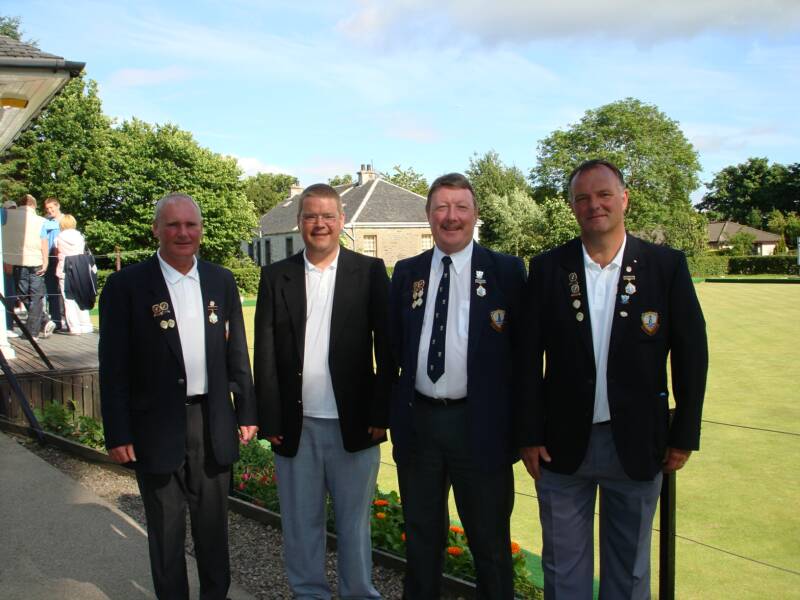 Joda Reid, Alex McIlravey, Rodger Lynn and Ian Brown

Gourock Park

When the picture opposite was taken at the SBA District Finals at

Kirn & Hunters Quay Bowling Club, the players concerned, Joda, Alex, Rodger and Bruno, would have had high hopes of further success when they traveled down to Ayr, to compete amongst Scotland's other 31 district champions. Hopes that they would do well and possibly reach the latter stages of this show piece event on the bowling calendar.

Well!  Those hopes have turned into reality, they excelled themselves in every round of a grueling 3 days of bowling at the national complex and 5 wins later they are now Scotland's Fours Champions and will represent Scotland in the British Championships in Belfast next June.

On day one (Thursday) they saw off the efforts of Alloa Co-op by 20 shots to 10 to progress into the second round, which was played on Friday morning. The opponents this time were-Whitehall, who had no answer to Gourock Park's determined team effort as the 'Park' team won by 21 shots to 4.

Friday afternoon the boys took on Danderhall and despite losing a six towards the end, the Gourock Park team held on to win by 17 v 16, to reach the Semi-Final stage on the Saturday morning.

Saturday morning the Gourock Park Team were up against Polmont and they were simply blown away. A score of 23 v 3 saw the 'Park' storm into the Final where they would play a confident team from Haddington, who had their own vision of lifting the trophy.

Boosted by a large following, the Gourock Park team were in no mood to be imitated by their opponents and very soon showed they were a force to be reckoned with. Every bowl was cheered and encouraged on by the supporters as the Park Quartet took the shine of the faces of Haddington team by winning 18 shots to 7 to lift the magnificent Mc Ewan Trophy and gain the honours of being the best in Scotland for 2008.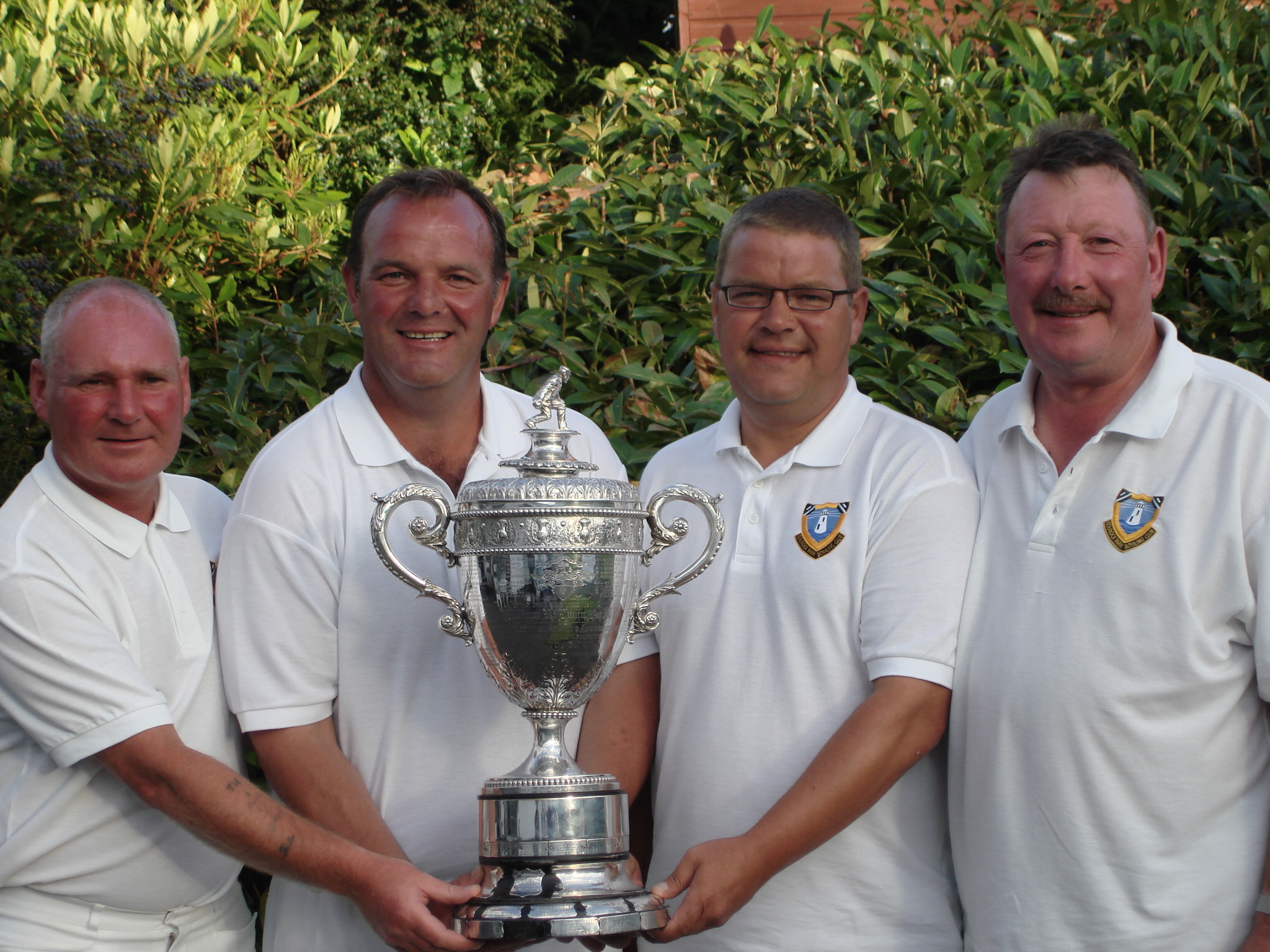 The players returned home to Gourock Park around 7pm where the party was just starting. The atmosphere was brilliant as the players basked in their new found glory and so they should be as no other team in Gourock Park's history has ever brought this kind of success. SBA District Secretary, Bill Knox dropped by to say thanks to the players and joined in with the ongoing celebrations.

President Robert put together a short speech to congratulate the players and Ian Brown replied on behalf of his fellow champs.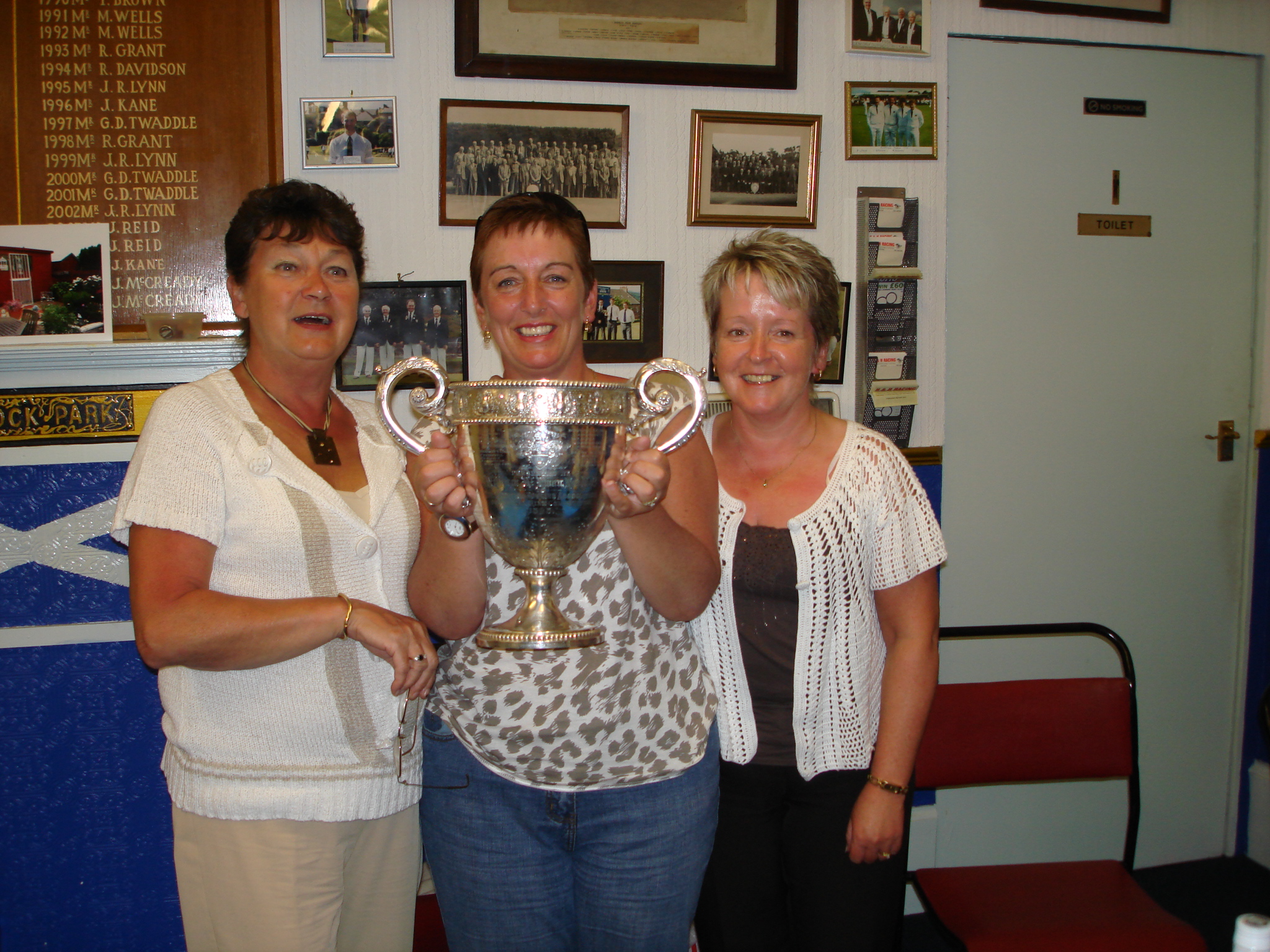 The delighted Wives of Rodger, Bruno and Joda enjoy the moment!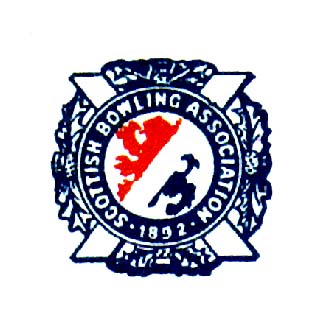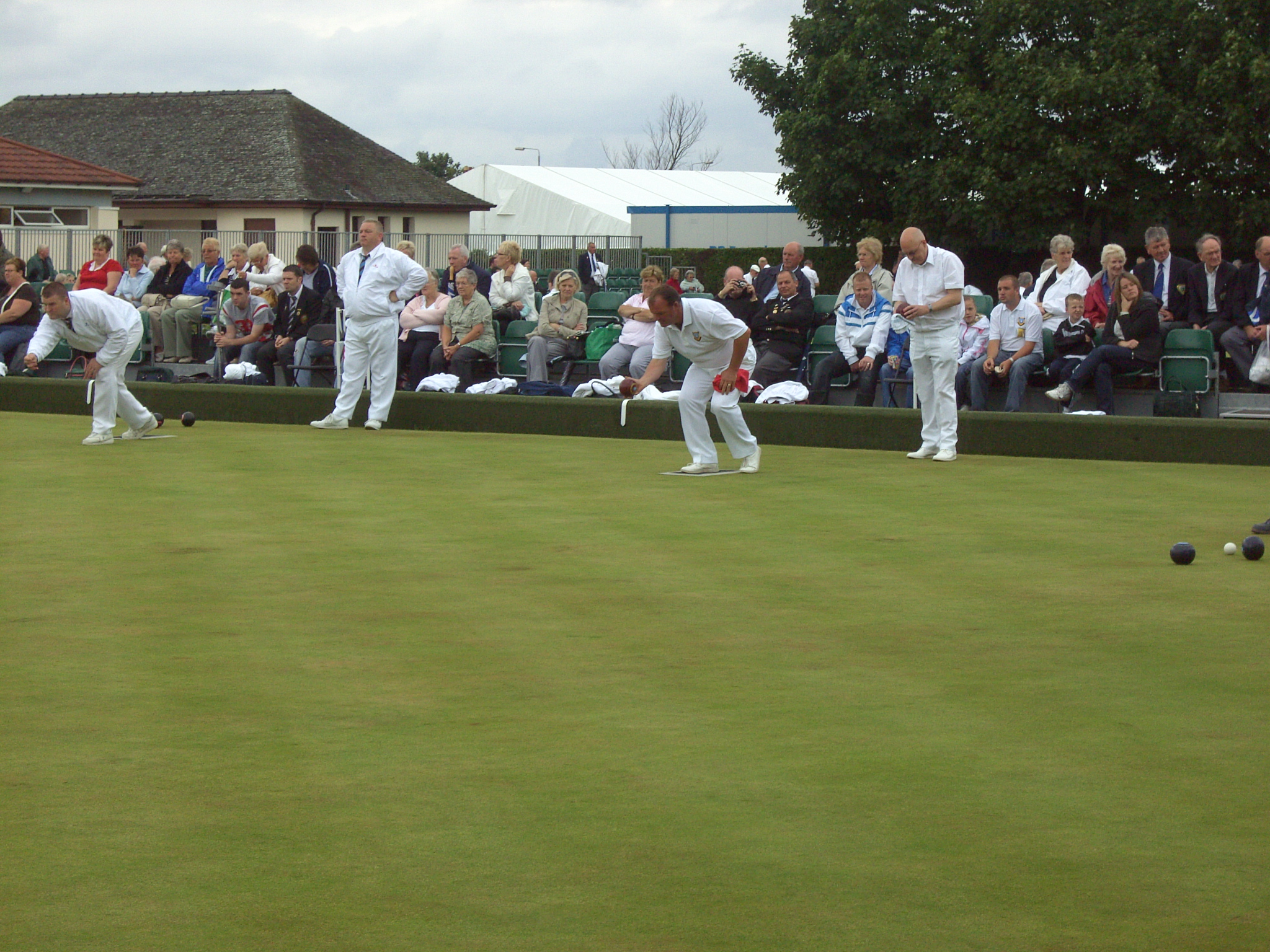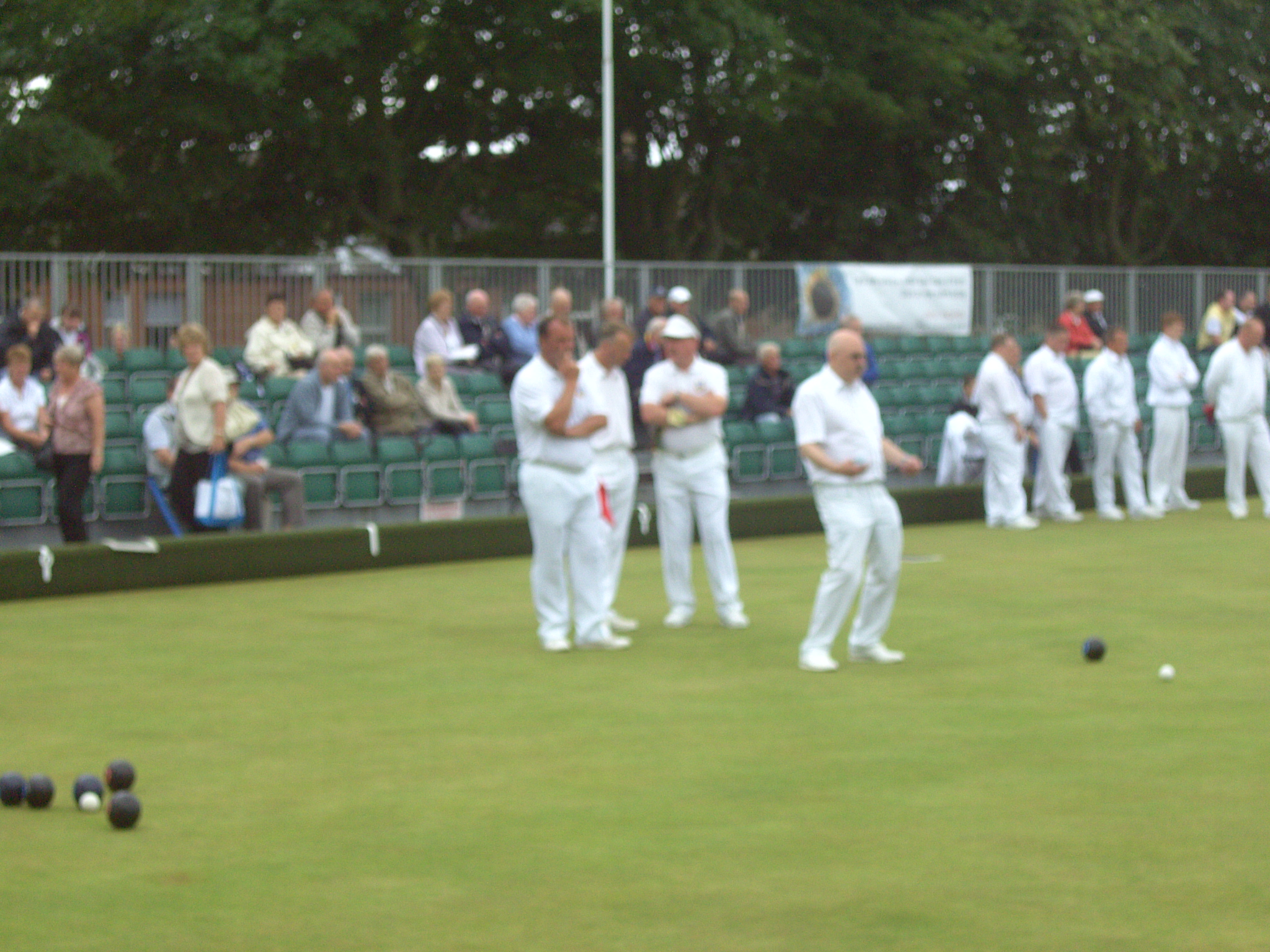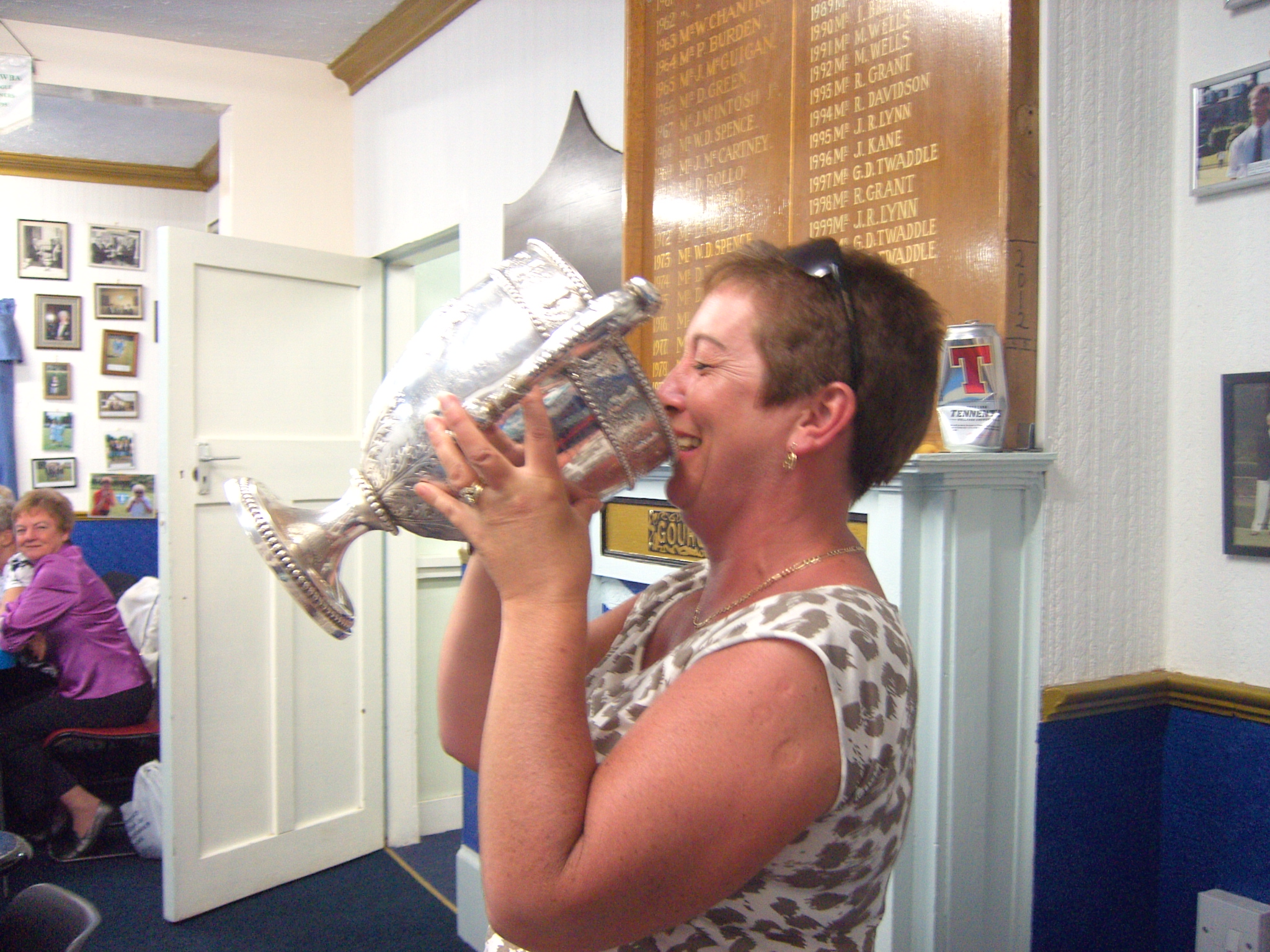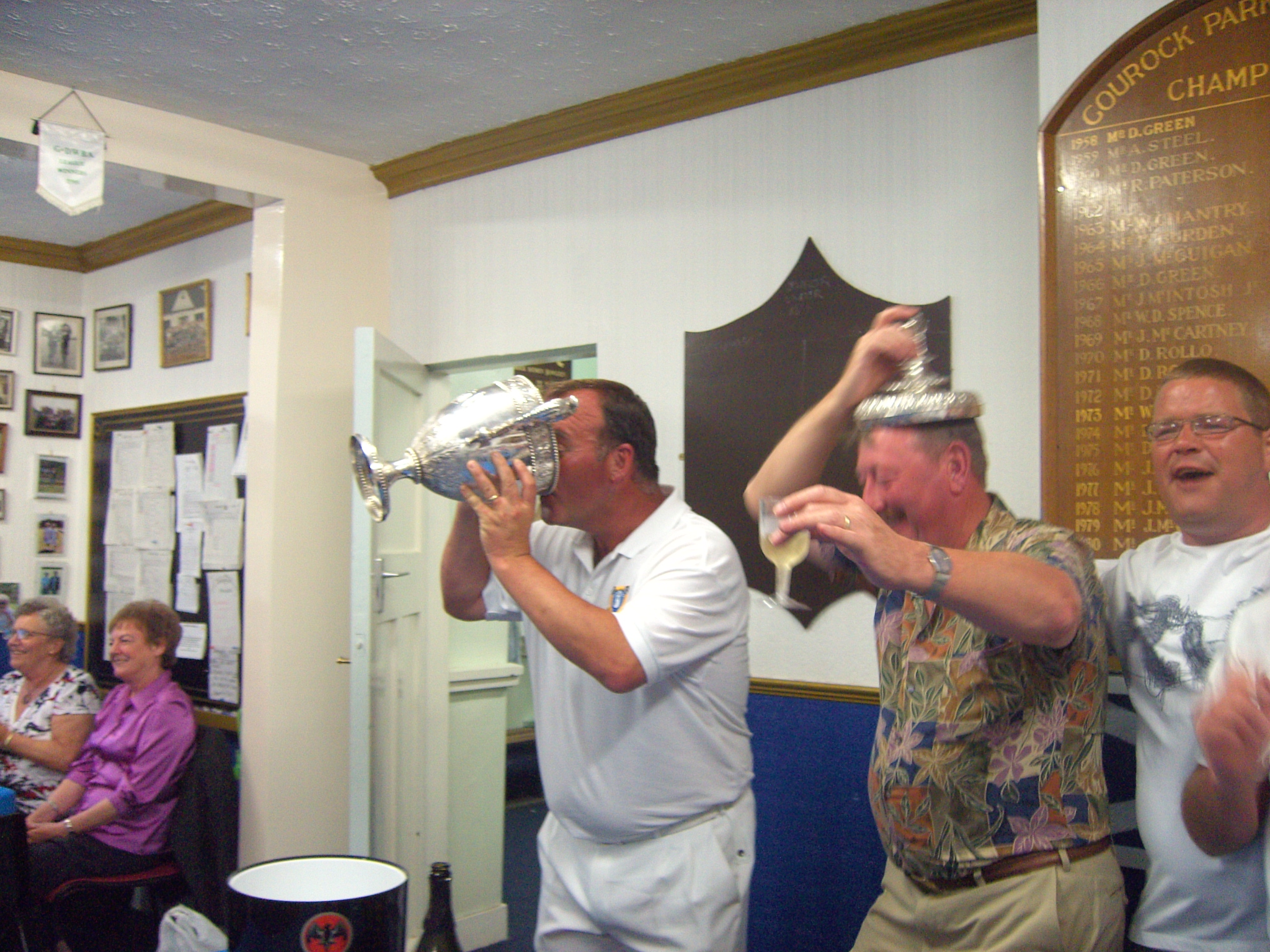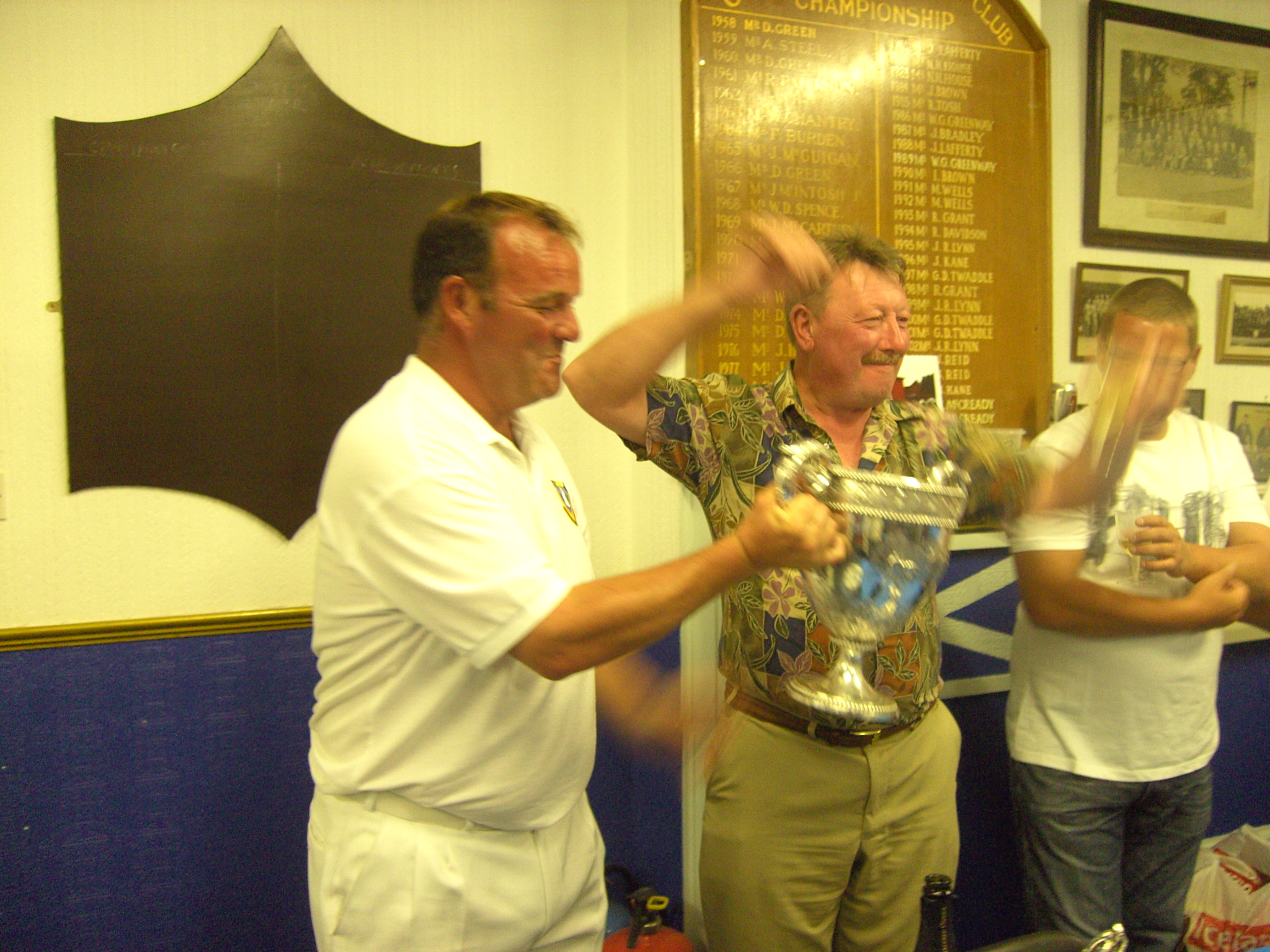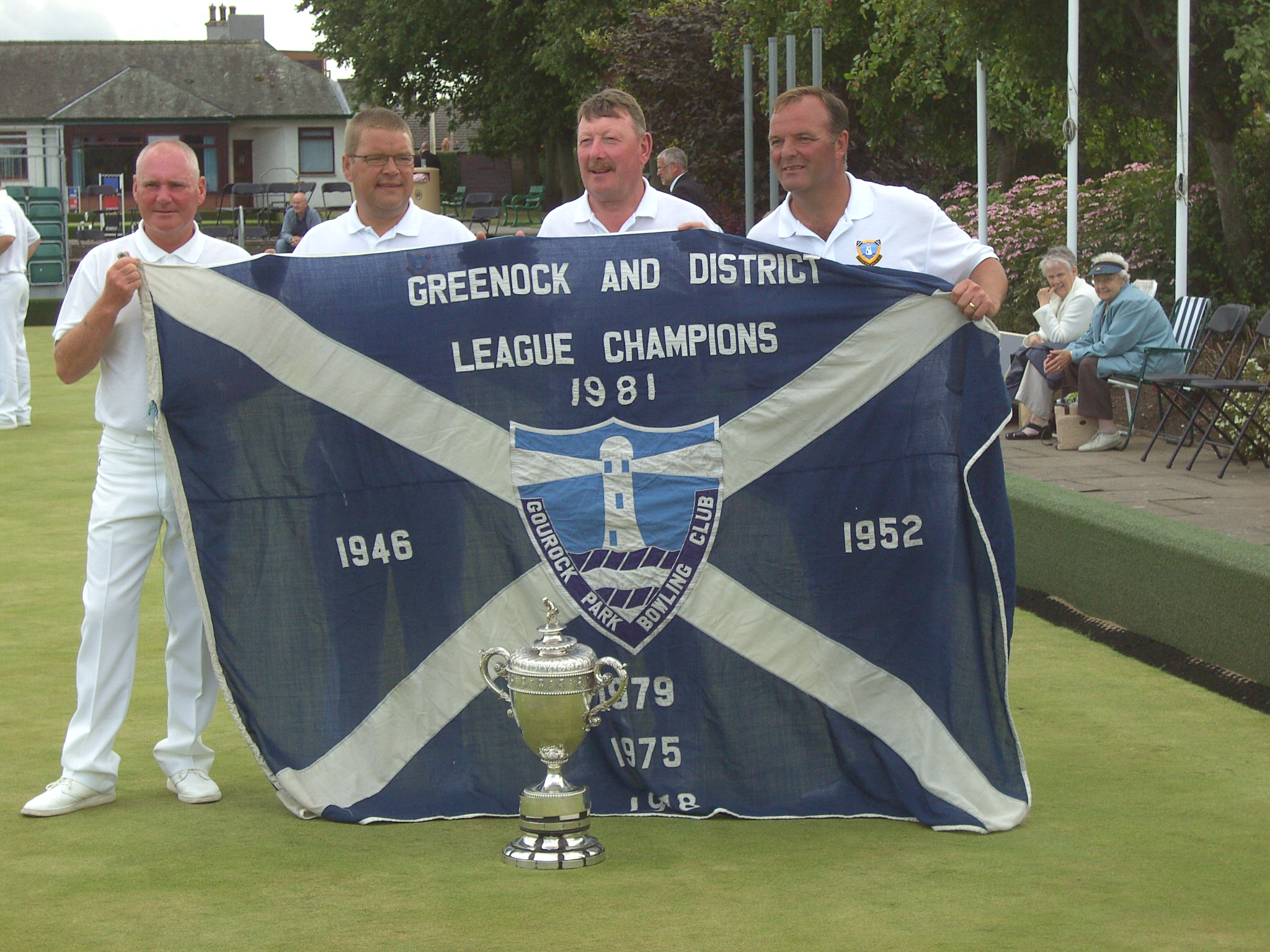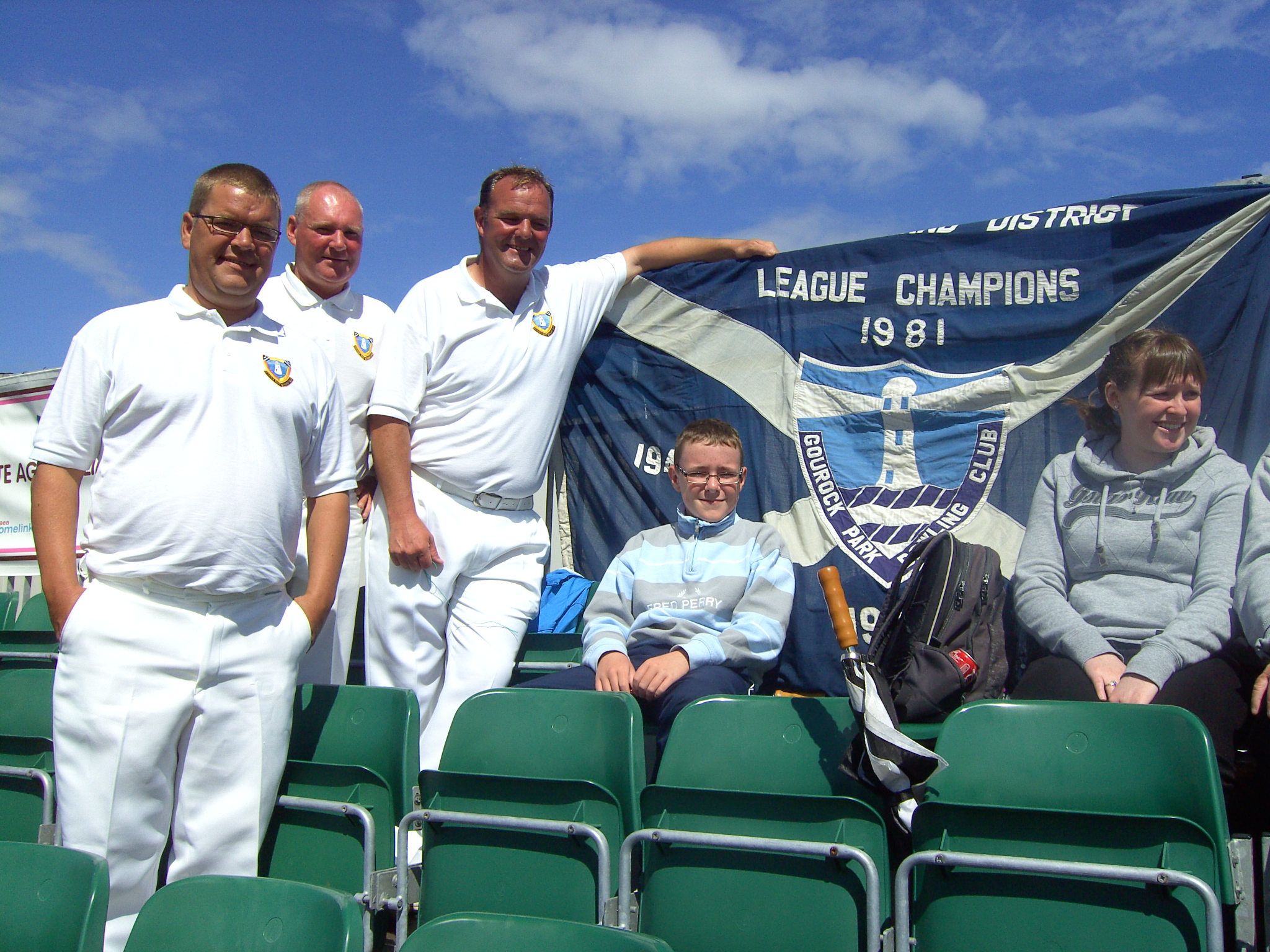 More pictures from the day