LADIES CHAMPIONSHIP SINGLES 2008

1st Round

C Nettleton

Jean Crawford

Norma Ramsay

B Dyer

P Barlas

Y Johnstone

Jessie Best

Stacy Lungley

J Morgan

Cathy Morrow

Jean Gillies

N Hawthorn

N Hair

M Hepburn

I Ritchie

I Mc Fadzean

2nd Round

C Nettleton

Norma Ramsay

Y Johnstone

Stacy Lungley

Cathy Morrow

N Hawthorn

N Hair

I Mc Fadzean

Semi-Finals

Norma Ramsay

7

21

Stacy Lungley

N Hawthorn

N Hair

Final

Stacy Lungley

21

12

Nan Hair
Progressing Player in Red

Seventeen year old Stacy Lungley has become the youngest ever Ladies Club Champion after defeating Nan Hair in an excellent final at Gourock Park. Stacy won by 21 shots to 12 in a match that she at one stage was losing by 10 shots to 3.

Nan was the stronger player in the earlier stages of the game and lead by 10 shots to 3 after eights played. Stacy although struggling a little, did enough to keep herself in the game and fought back against her more experienced opponent. At the eleventh end she had reduced the deficit to 10 shots to 6

Nan grabbed a single in the next end to lead by 11 shots to 6 but then become stuck fast on this score for eight ends as young Stacy began playing to make her mark on the game. End after end we saw her produce some fantastic bowling skills to not only reduce the 5 shot gap, but to race into a commanding 20 shots to 11 lead after

twenty one ends.

Nan finally managed to get off the eleven shot mark in the next end to give herself some hope of a comeback, but this was short lived as in the next Stacy grabbed the shot required for glory in what is her first full season outside of the junior ranks.

Well done Stacy, a well deserved victory. Commiserations to Nan, but I am sure she will be back at this stage in the not too distant future.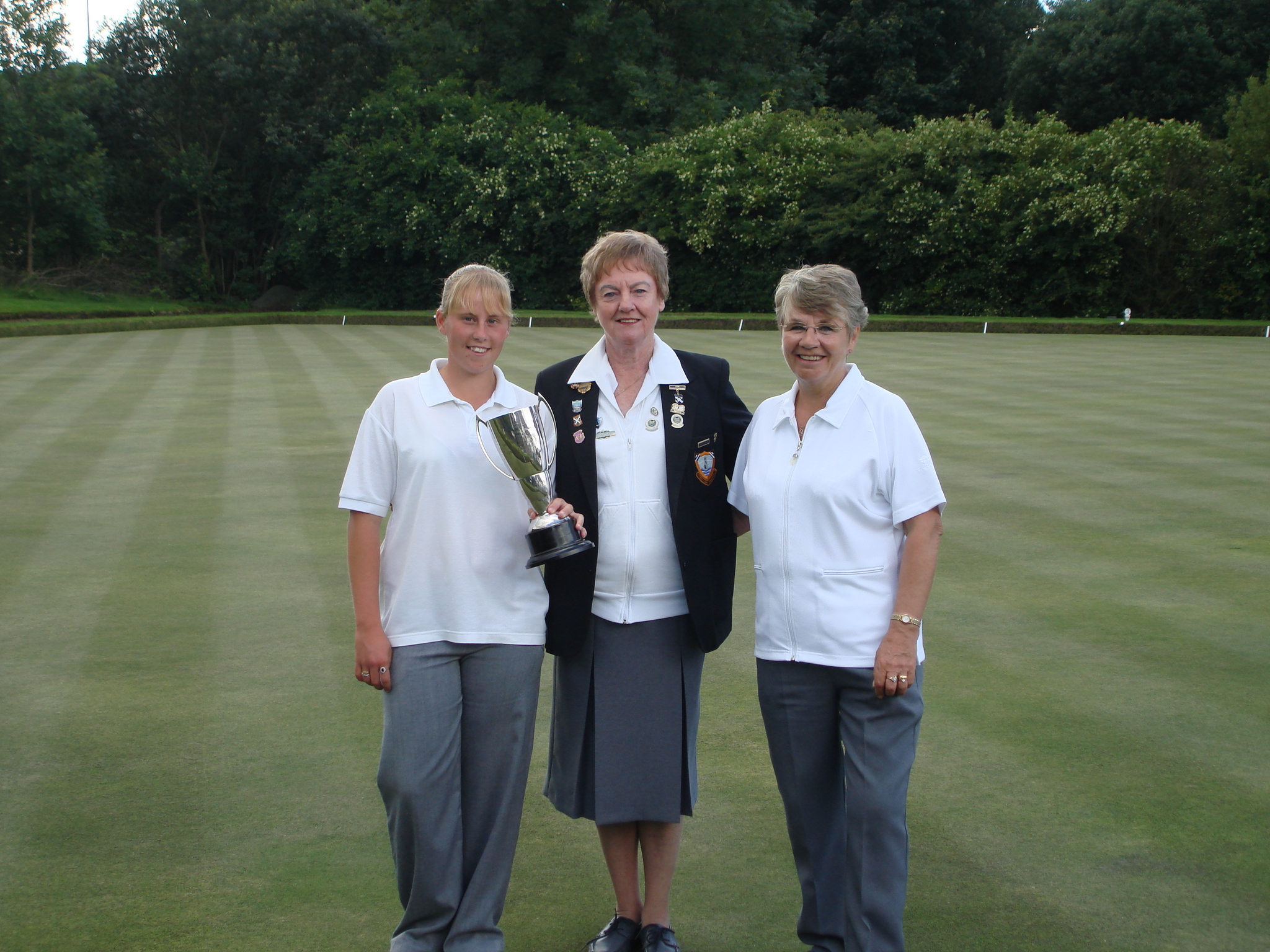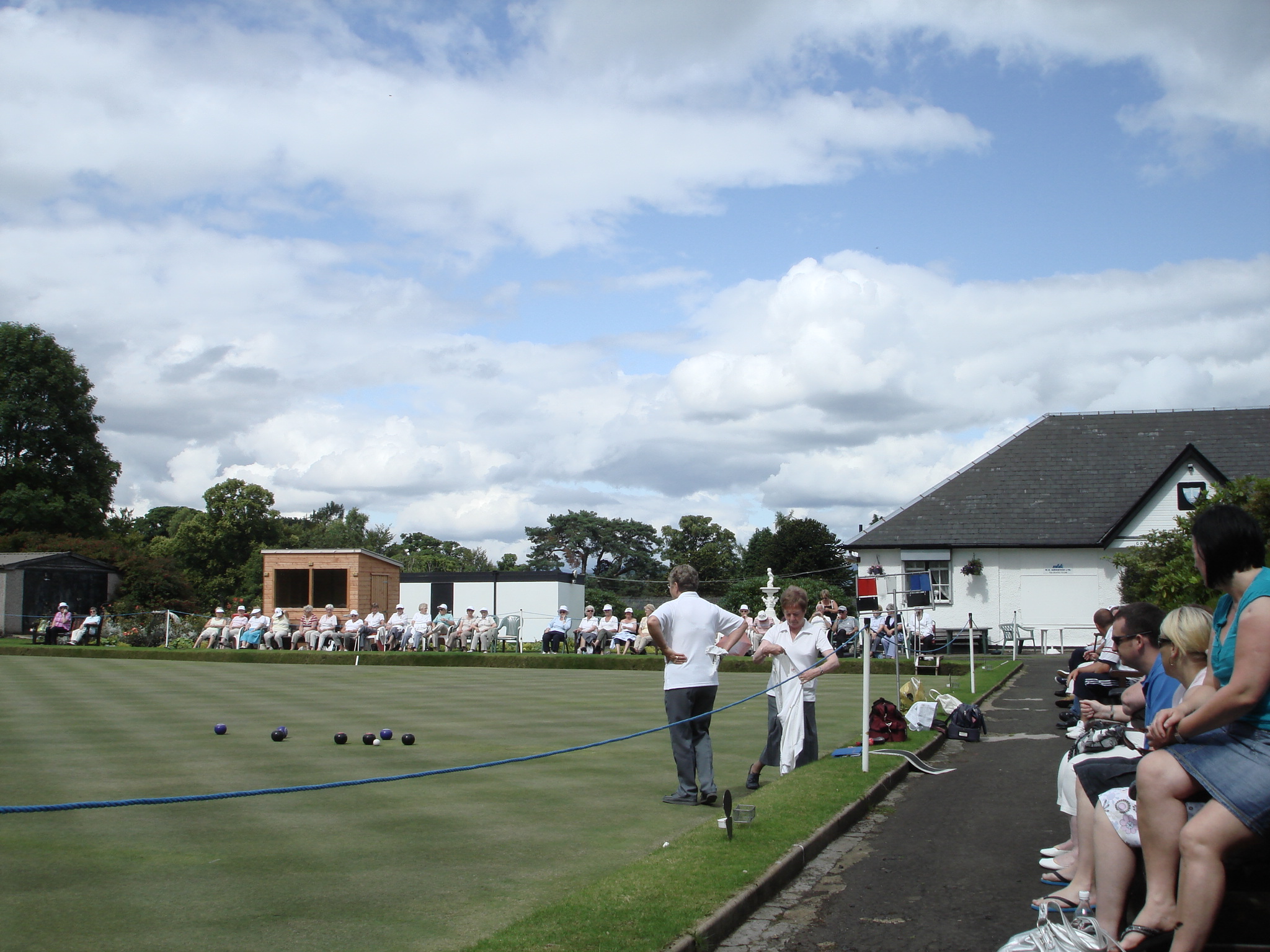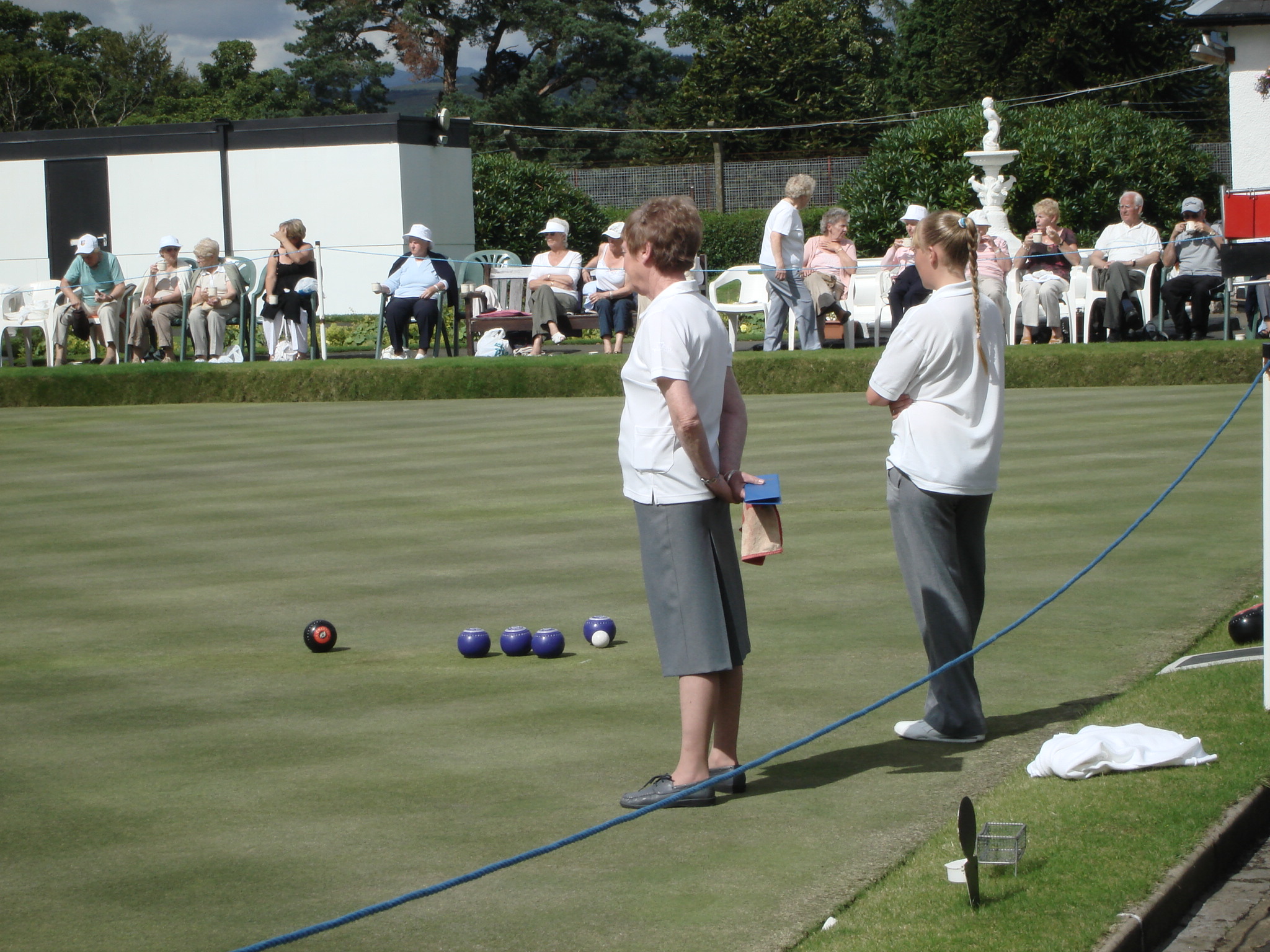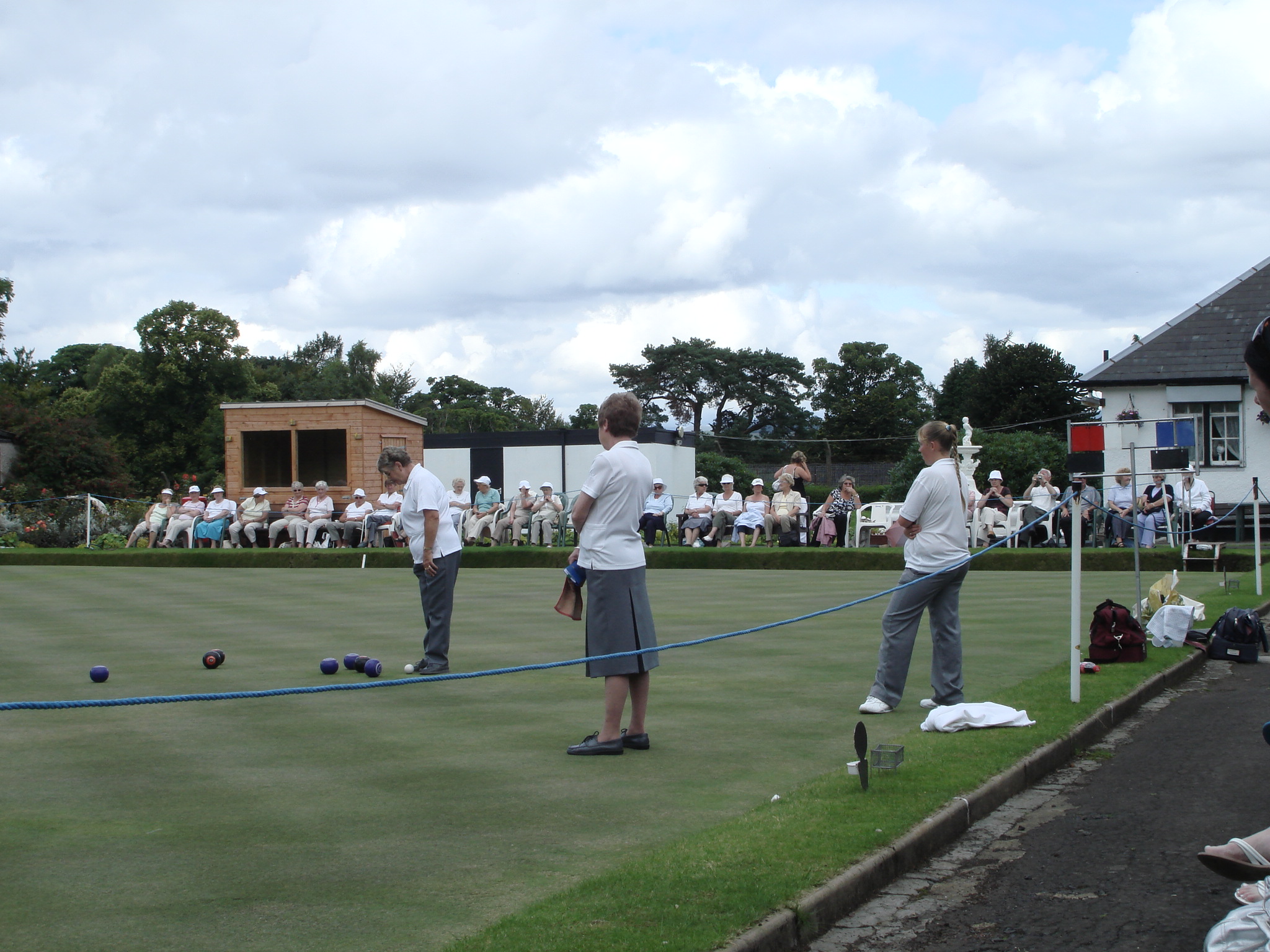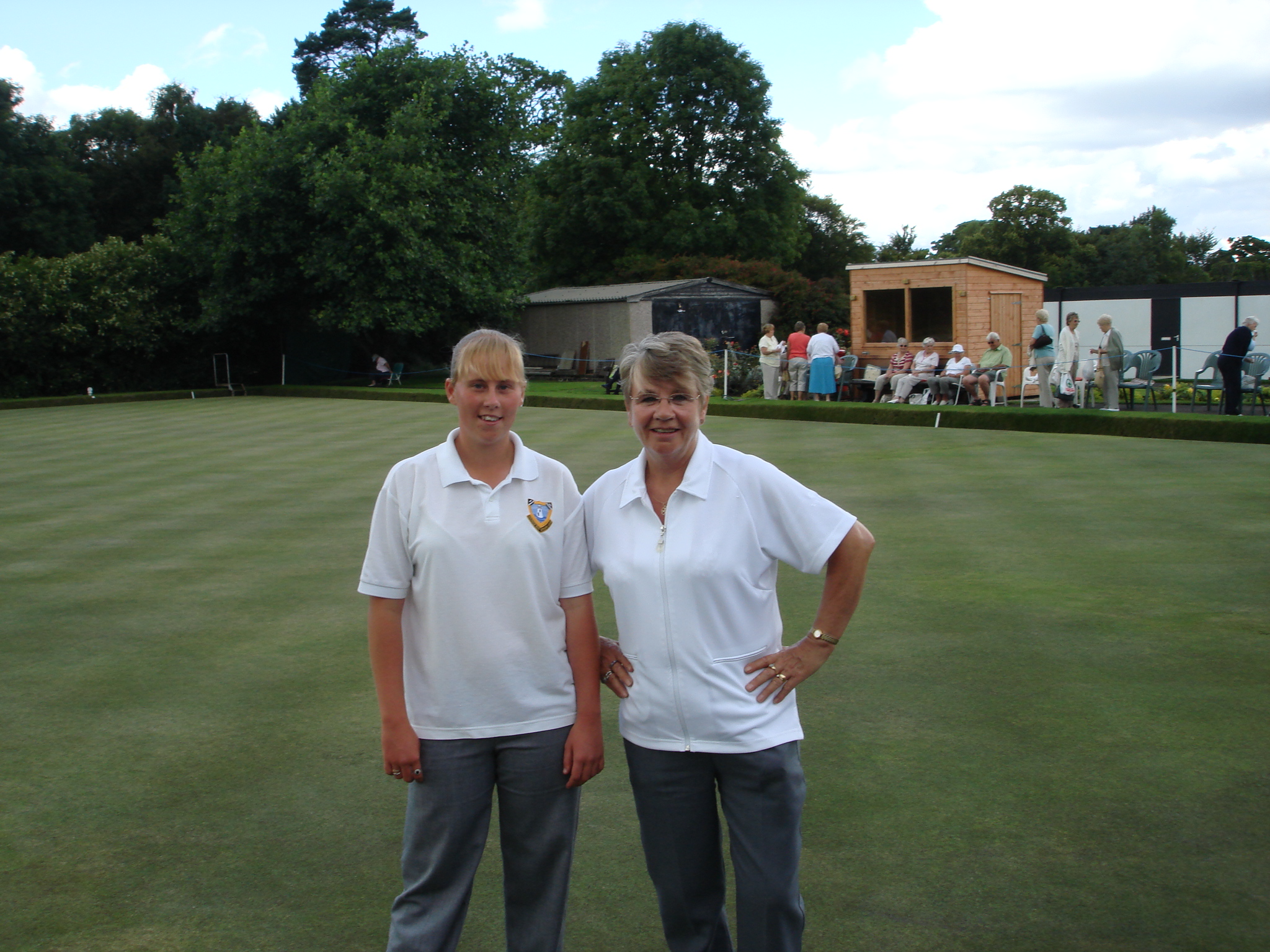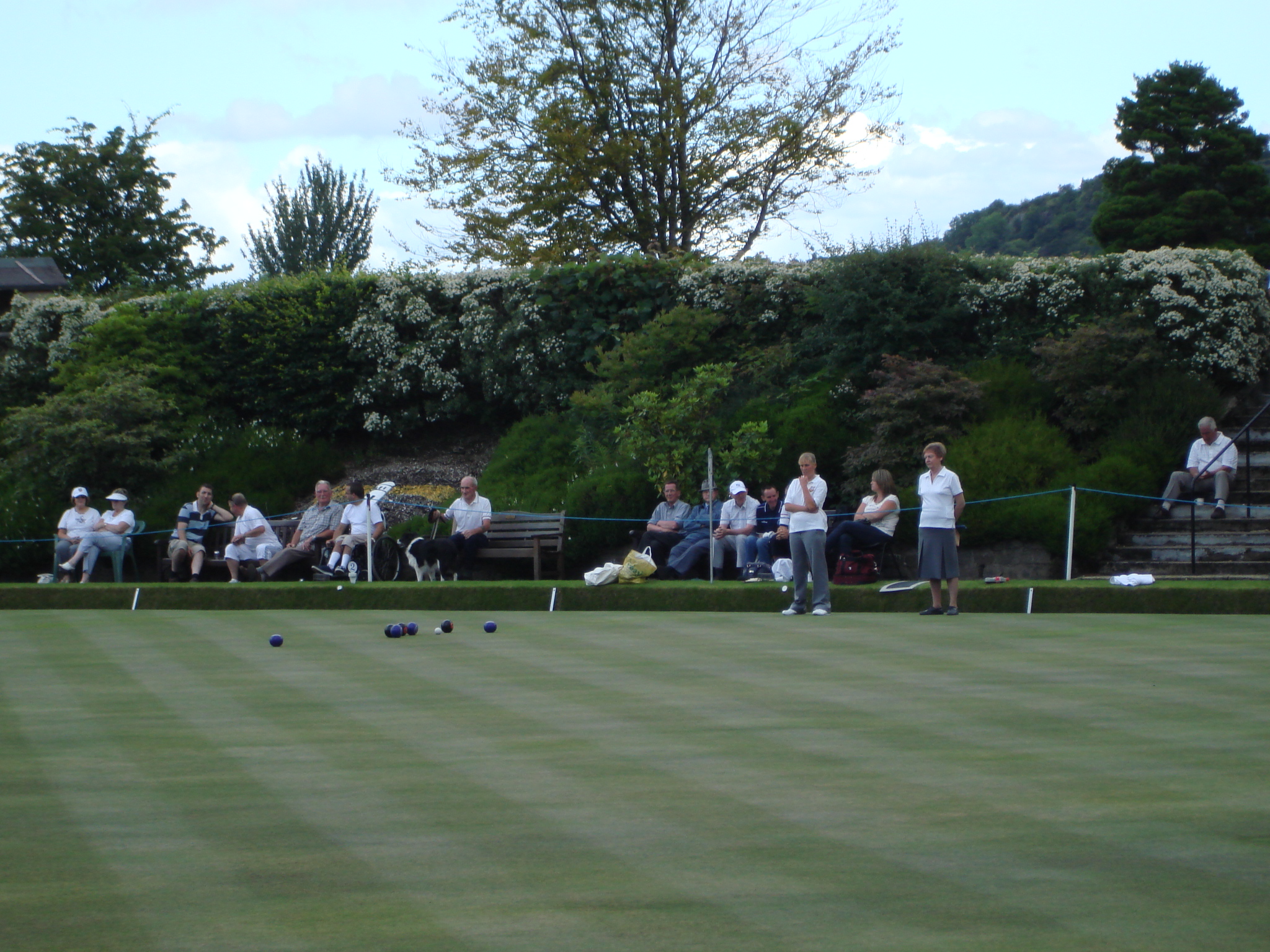 Stacy & Nan with the Ladies President, Maureen McKillop

The Final was played in warm sunshine which was pleasant for players and spectators

Bowls of a Champion! Stacy has four surrounding the jack as she awaits her opponent's last bowl.

Nan studies the lie of the head closely