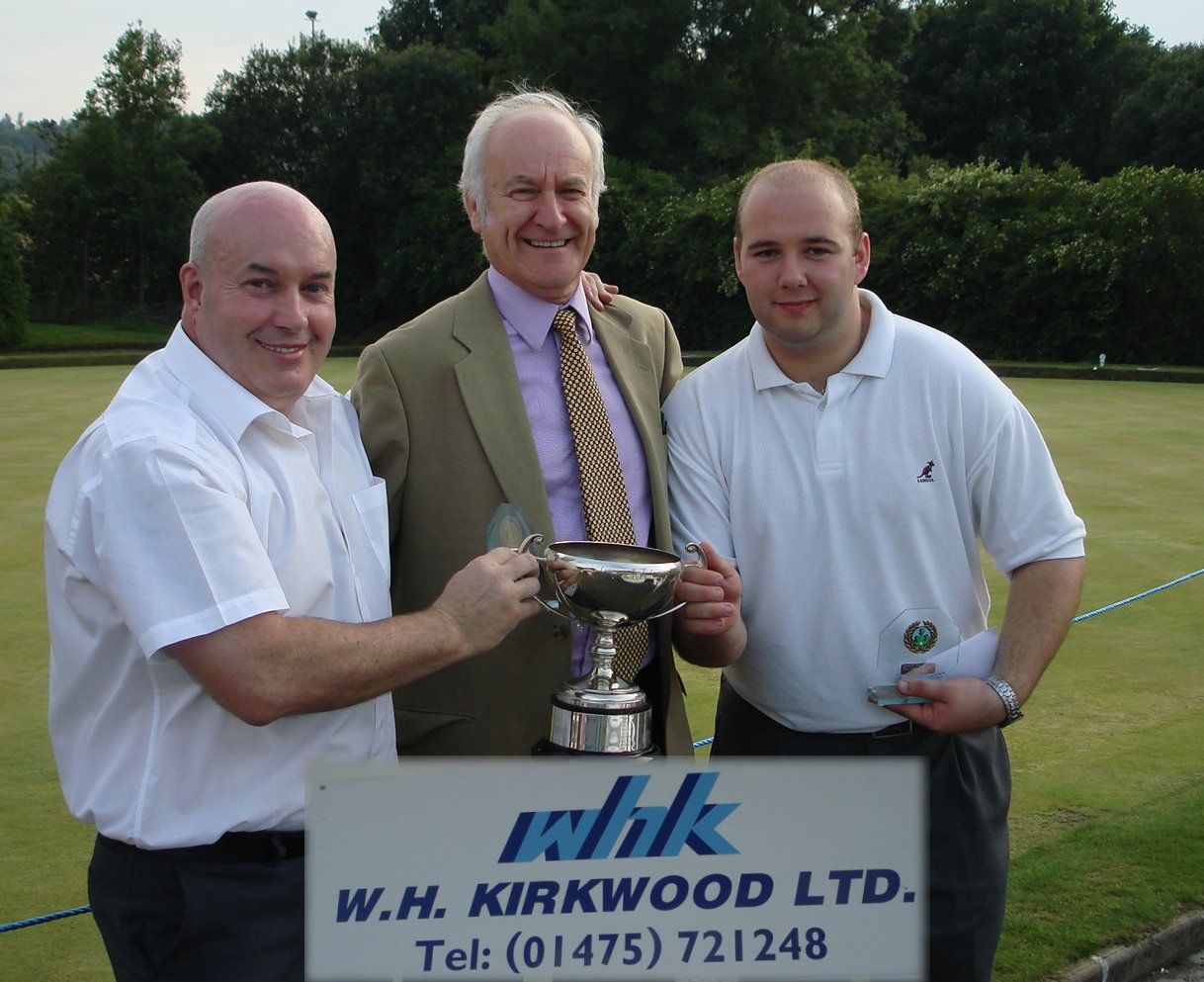 This year's Davidson Trophy was won by Fraser Lauffer and Jim Elsby from

Innellan BC. This 'overseas' duo were taking part in the ever popular event for the first time and were worthy winners over Gourock Park's Joda Reid and Ian Brown in the 7 end final.

                                       They had performed great throughout the day and carried this into the final match by claiming a four in the first end. This was  followed with a double to take allow them a commanding six nil lead over the Gourock Park pairing.

Joda and Ian briefly fought back and got themselves on the card with a hard fought single in the third end. The Innellan duo then further tightened their grip on the game by taking the next two ends to lead by ten shots to one after five ends played.

The sixth end saw Gourock Park pair grab another single to leave them requiring a full house of eight in the seventh and final end of the game. After a quick discussion, they decided to play on but it obvious very early on that it was going to be near impossible to achieve a maximum score and the end turned into a light hearted fun finish from both sets of pairs.  Once the dust had settled Joda and Ian gained a triple to at least make the score look more respectable at ten shots to five down.

To reach the Final, the Innellan pair finished top of their group and followed this up by knocking out Gourock Park's Davy Byrne and Alistair Creelman in the quarter-final and then just scapped through 9 shots to 8 shots against Stephen Hendry from Wellington and Gourock Park's Jim Mc Cready.

Joda and Ian made the final again by winning their group and defeating Victoria's Robert Turner and Robert Wilson in the quarter-final and then easily swept away the challenge from Sid Hutchison and Sanny Ballentyne.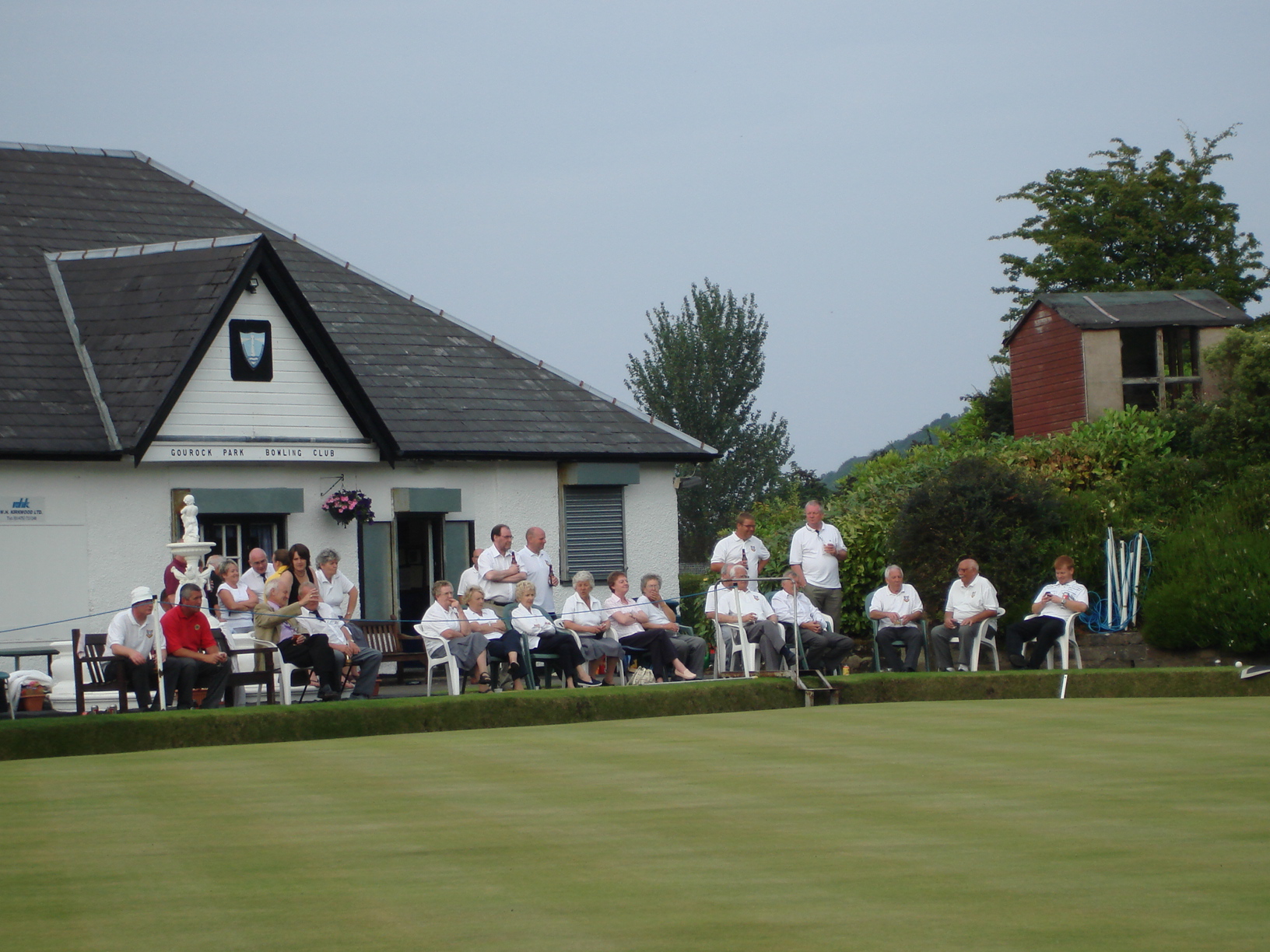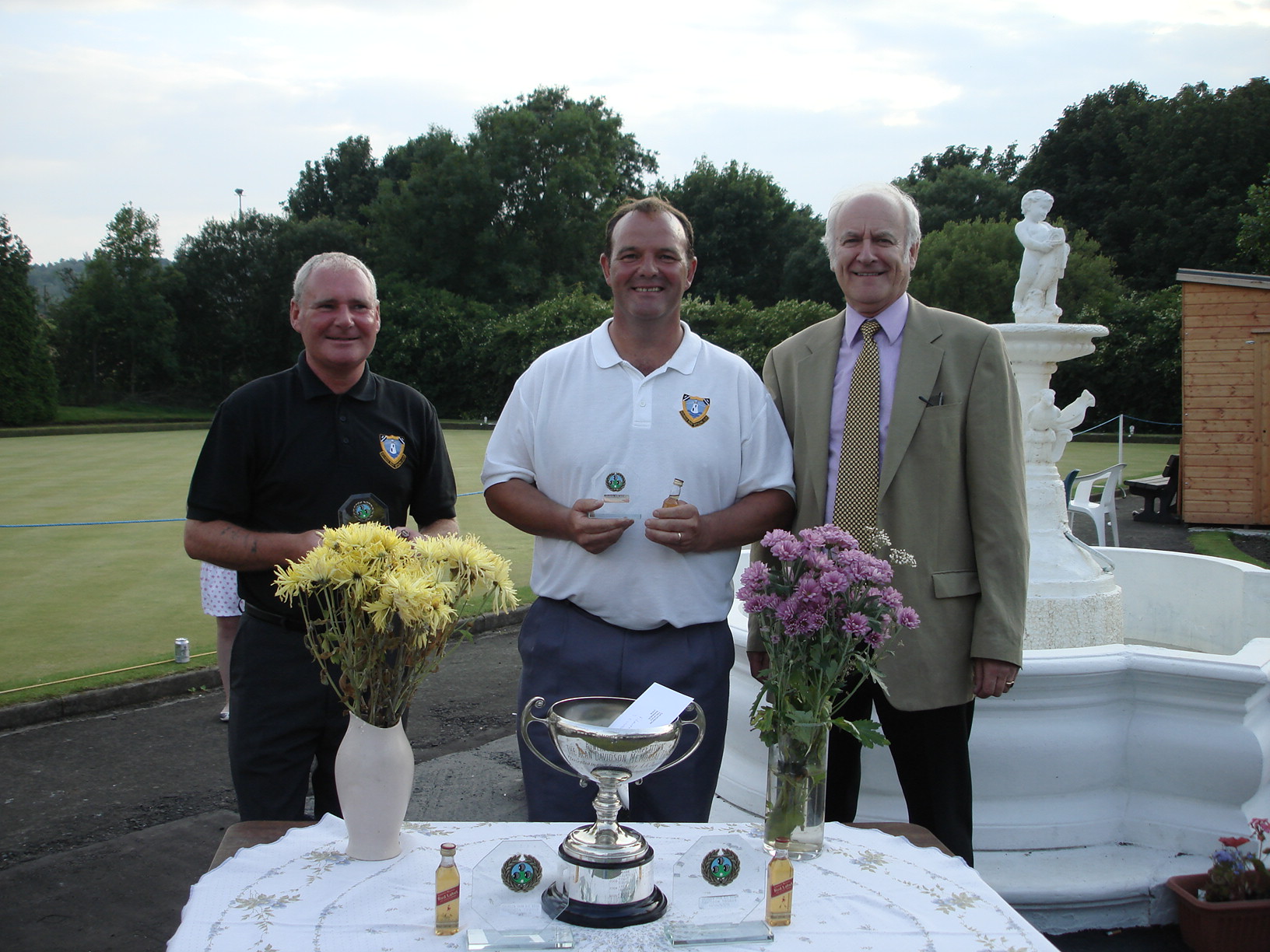 The conditions were perfect for the players throughout the day and the sun was still shining for the prize-giving at the close of the day.

WH Kirkwood's managing director, Ian Mc Naughton was delighted to be able to attend to present the trophies and mentioned that they would be happy to continue their sponsorship for years to come. All at Gourock Park are very grateful to them for their valuable sponsorship.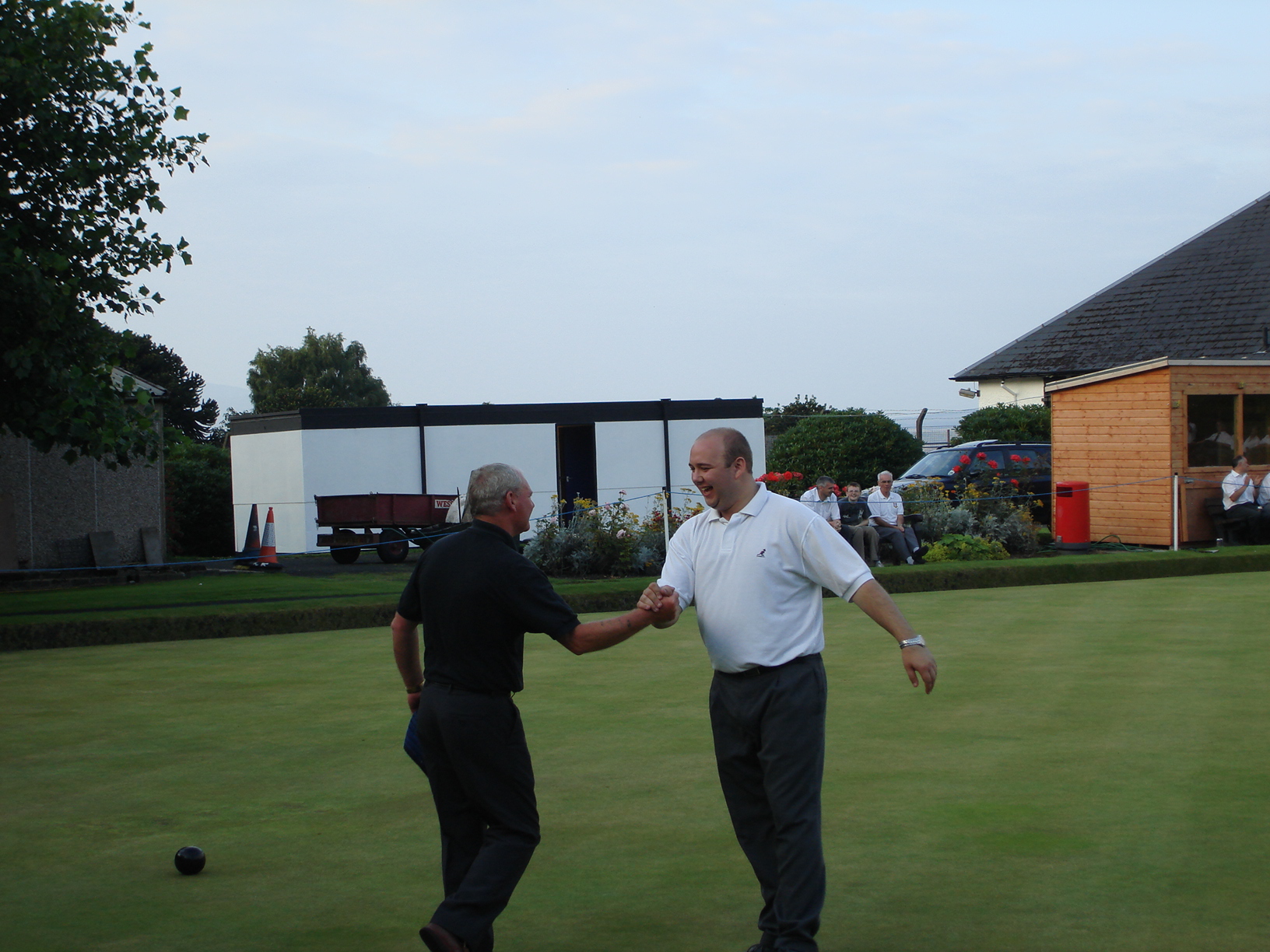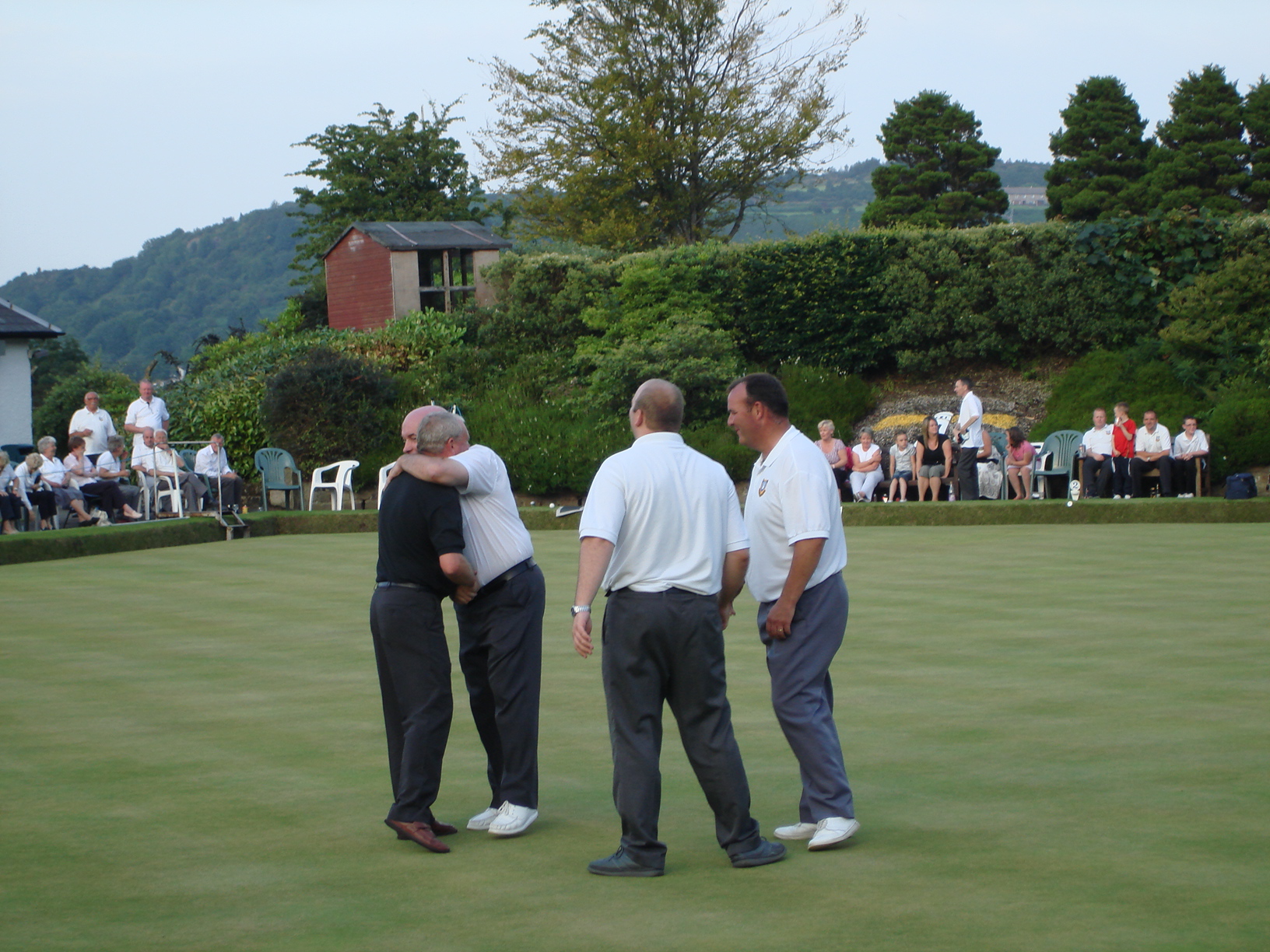 Can not finish this report without giving praise to all the members who worked so hard behind the scenes. The day would not run as successful as it does without you guys & gals. The work you all put in to keep the bar and kitchen running smoothly is priceless, so a very well done and thank you for your job well done.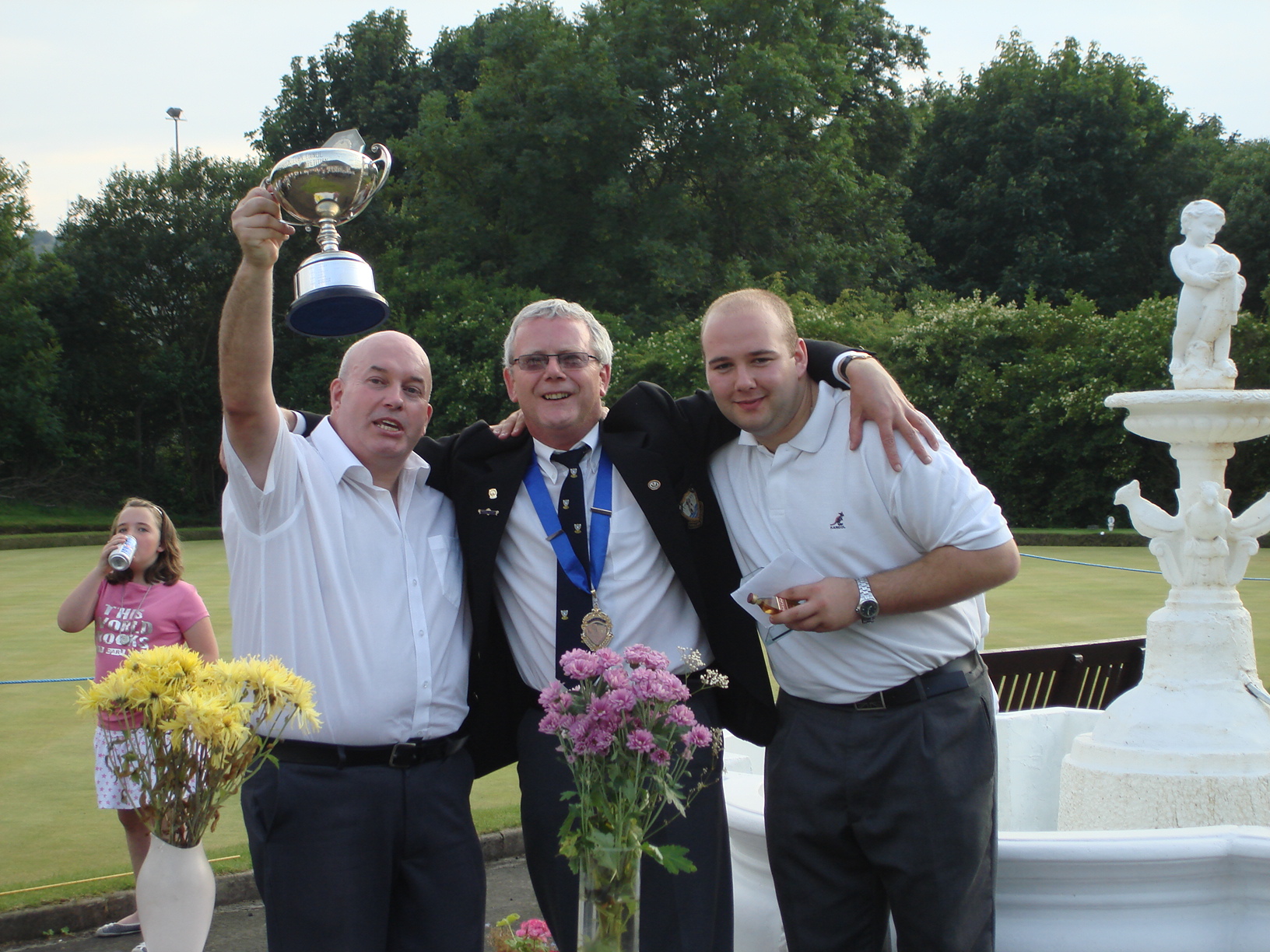 Jim and Fraser with Ian Mc Naughton of WH Kirkwoods

Runners up Joda Reid & Ian Brown

Handshakes at the end of the final

President Robert Grant joins the winning pair in a moment of celebration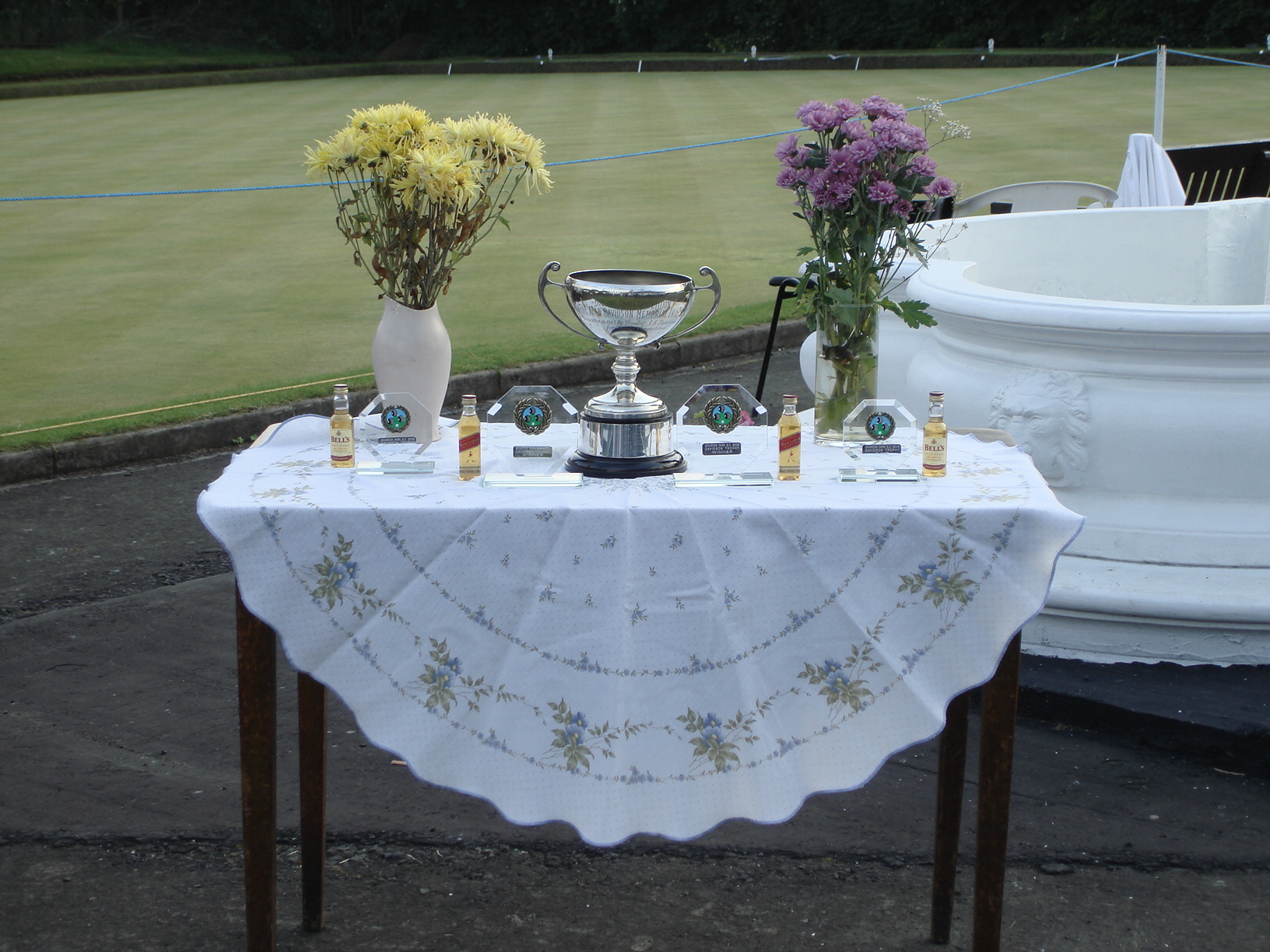 Quarter-finals

S Ballentyne & S Hutchison

defeated

Alan Jack & A Keenan

Ian Brown & Joda Reid

defeated

Robert Wilson & R Turner

Robert Grant & John Lamb

lost to

S Hendry & J Mc Cready

A Creelman & D Byrne

lost to

J Elsby & F Lauffer

Semi-finals

S Ballentyne & S Hutchison

2

9

Ian Brown & Joda Reid

S Hendry & J McCready

8

9

J Elsby & F Lauffer

Final

J Elsby & F Lauffer

10

5

Ian Brown & Joda Reid